Free Shipping On Orders over $99.00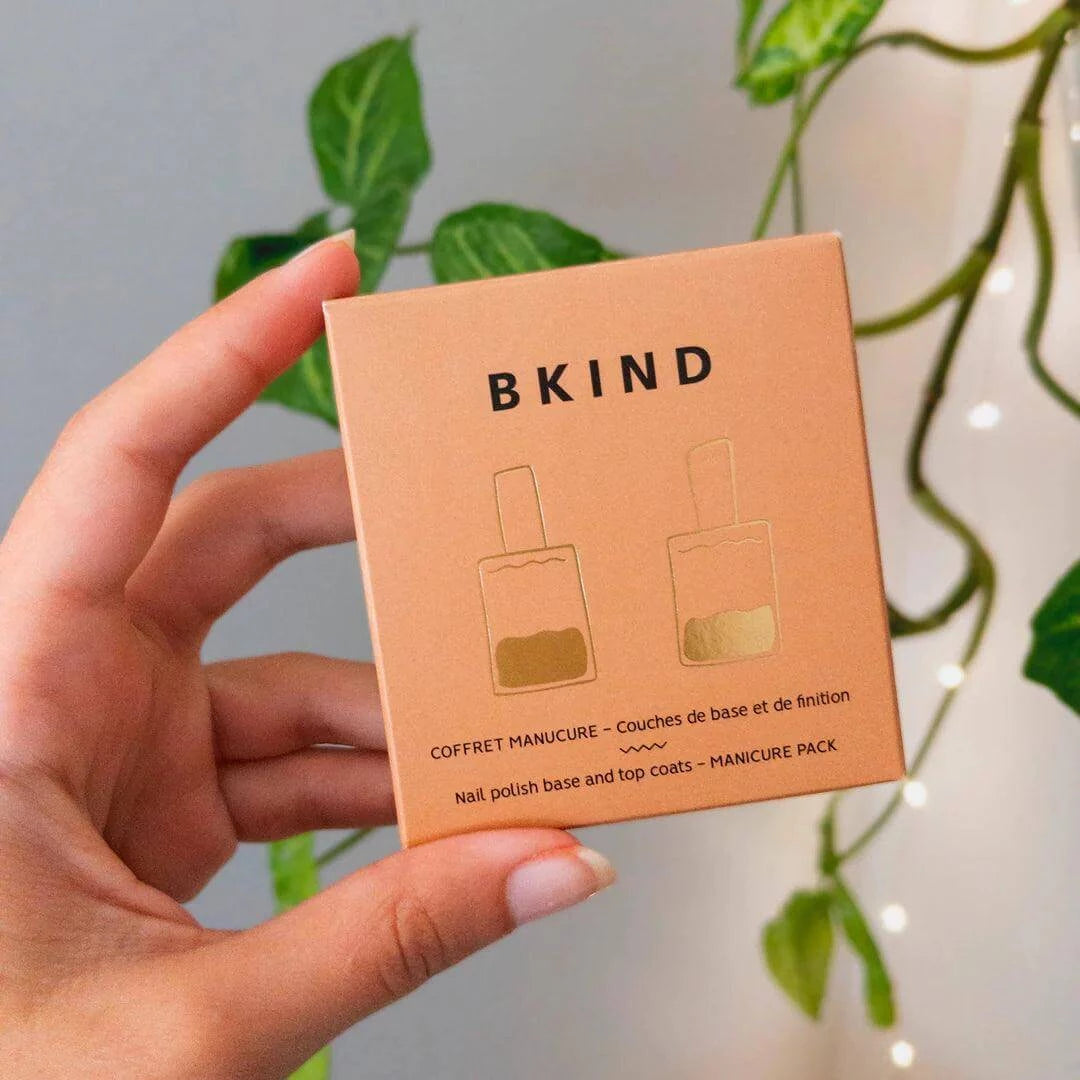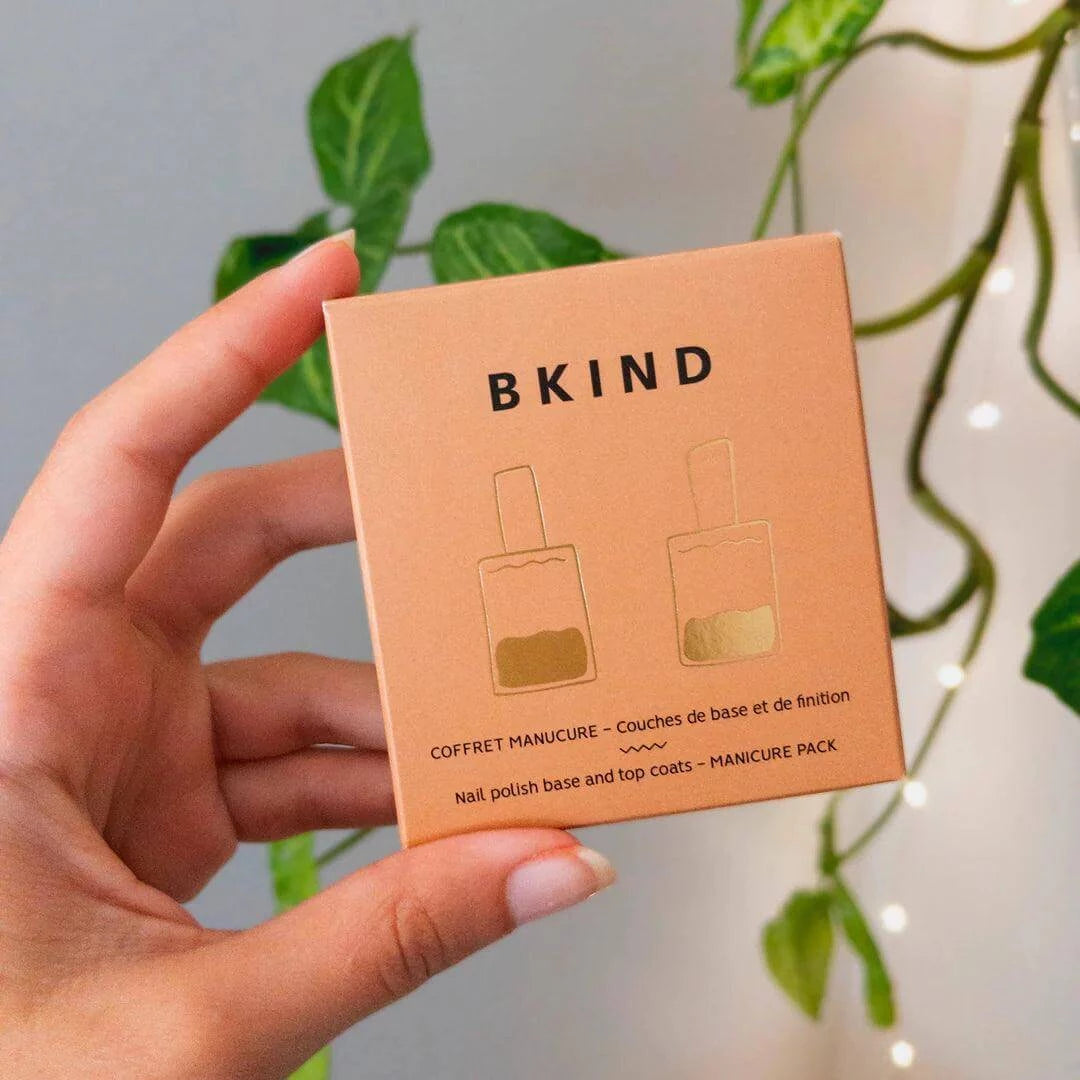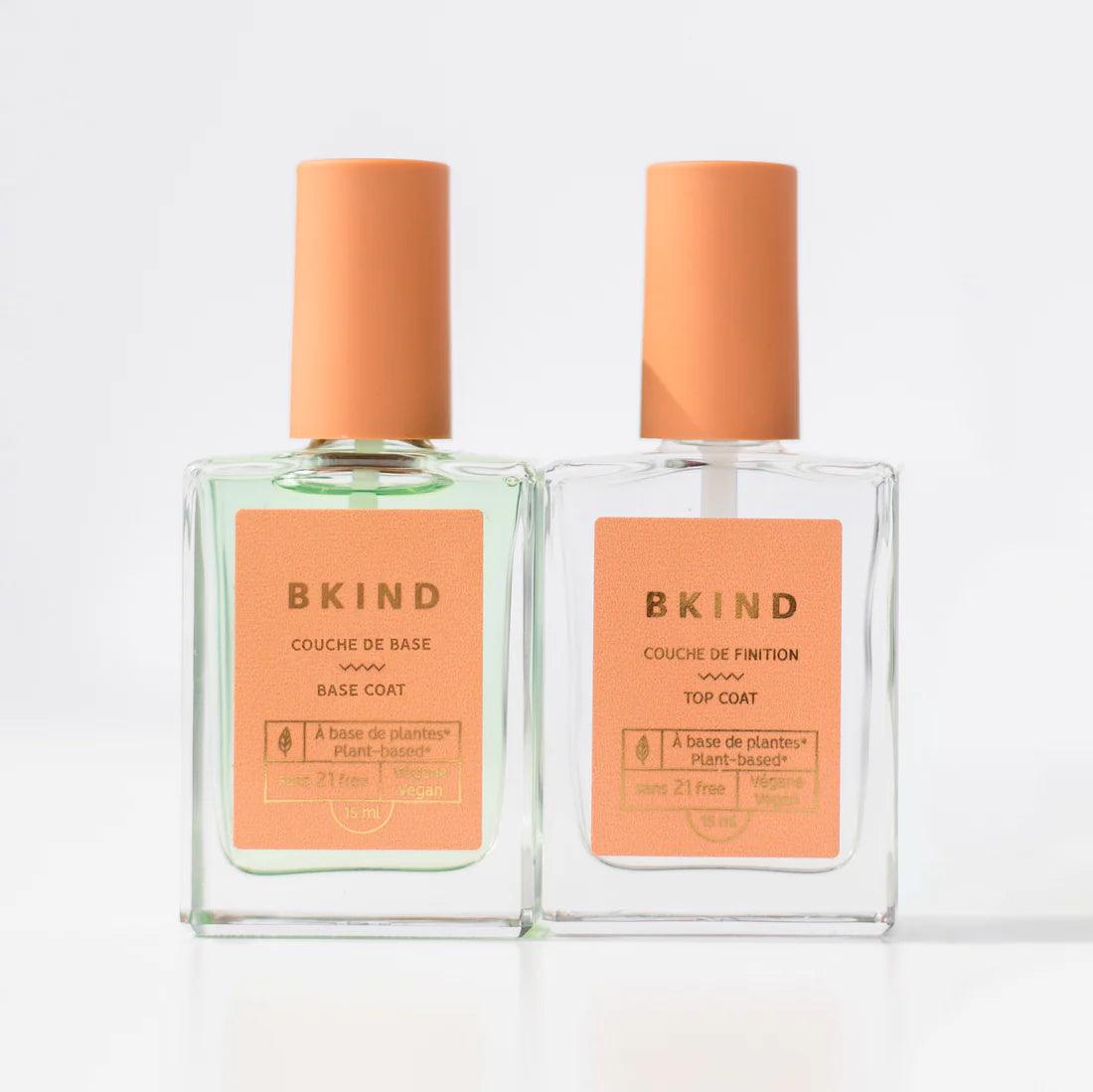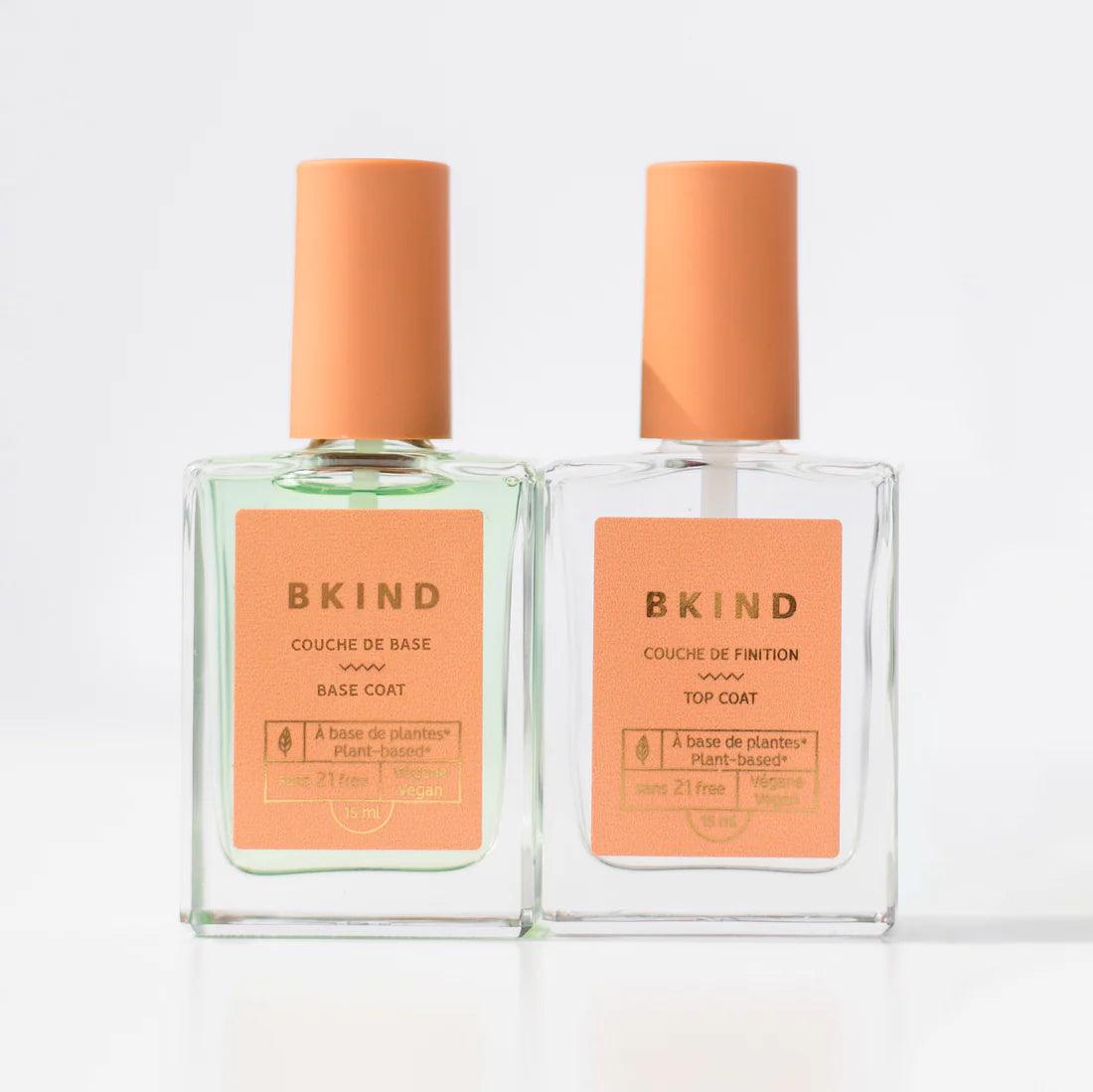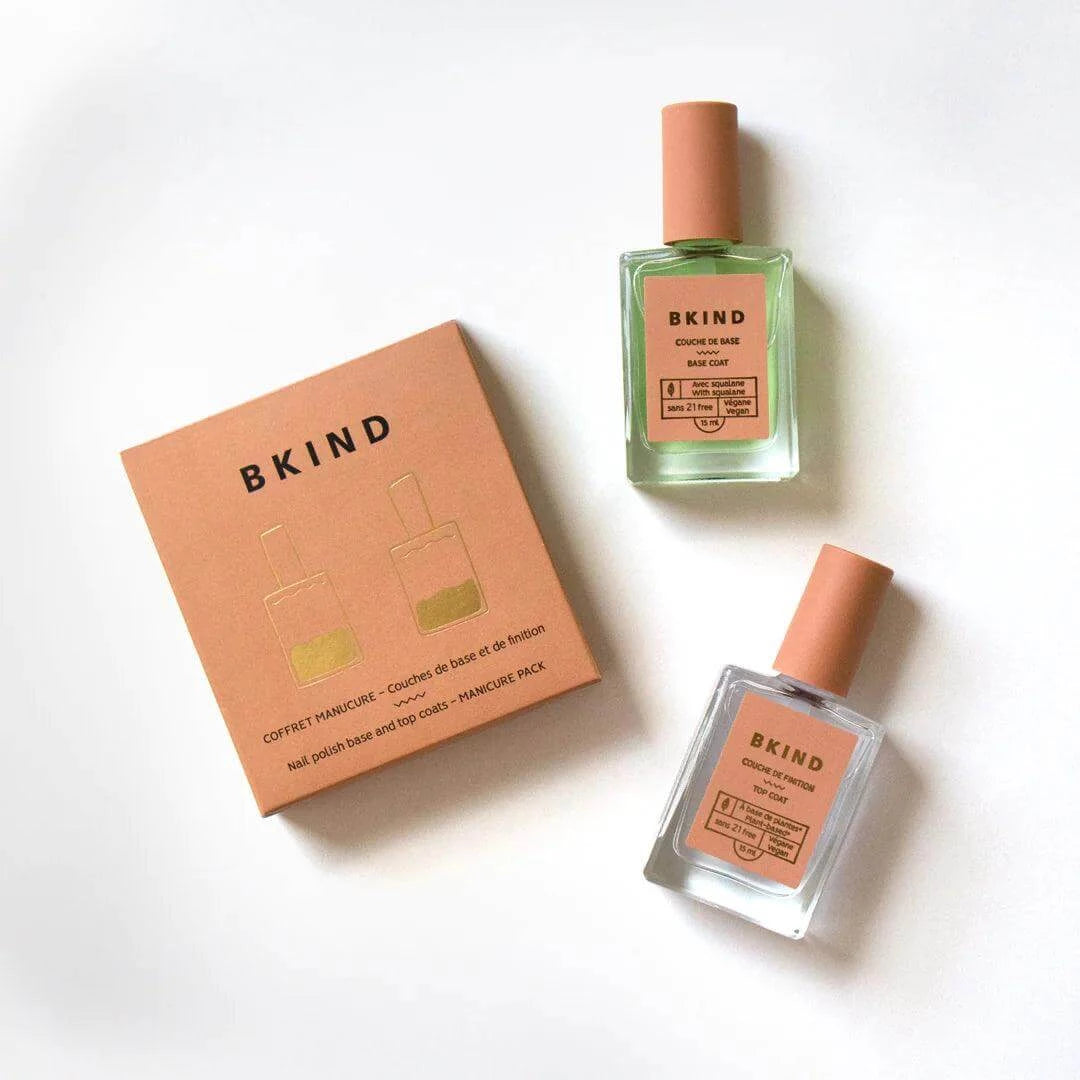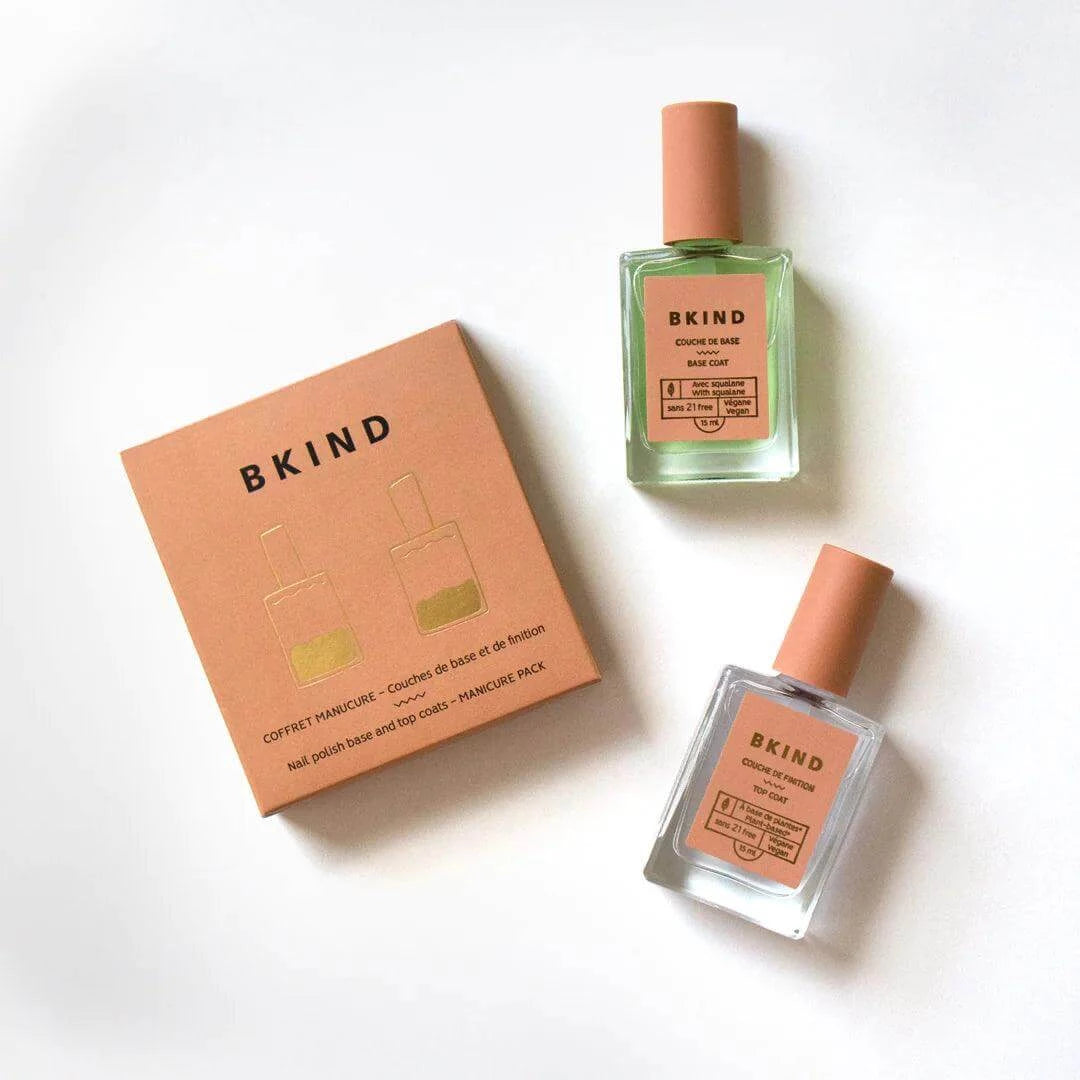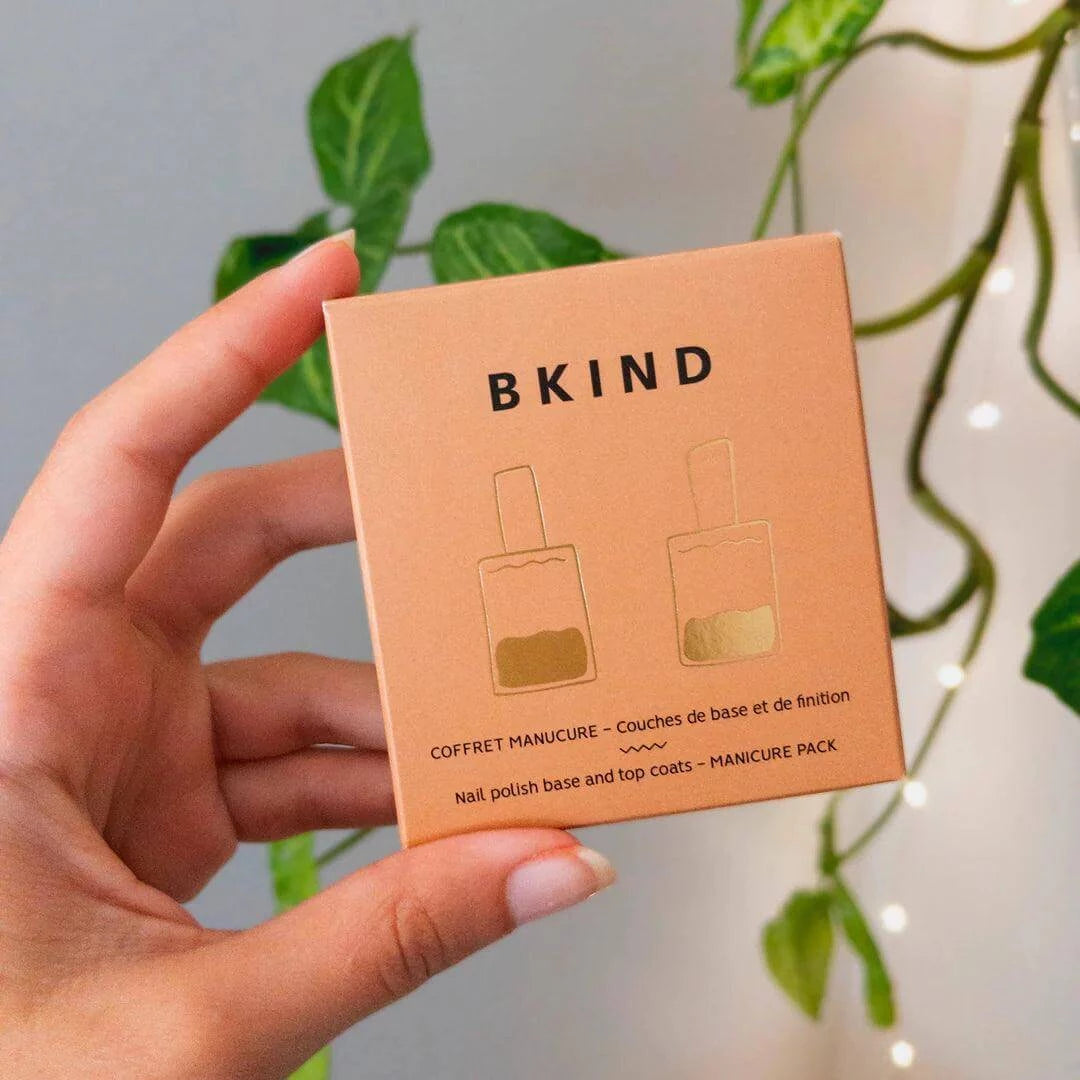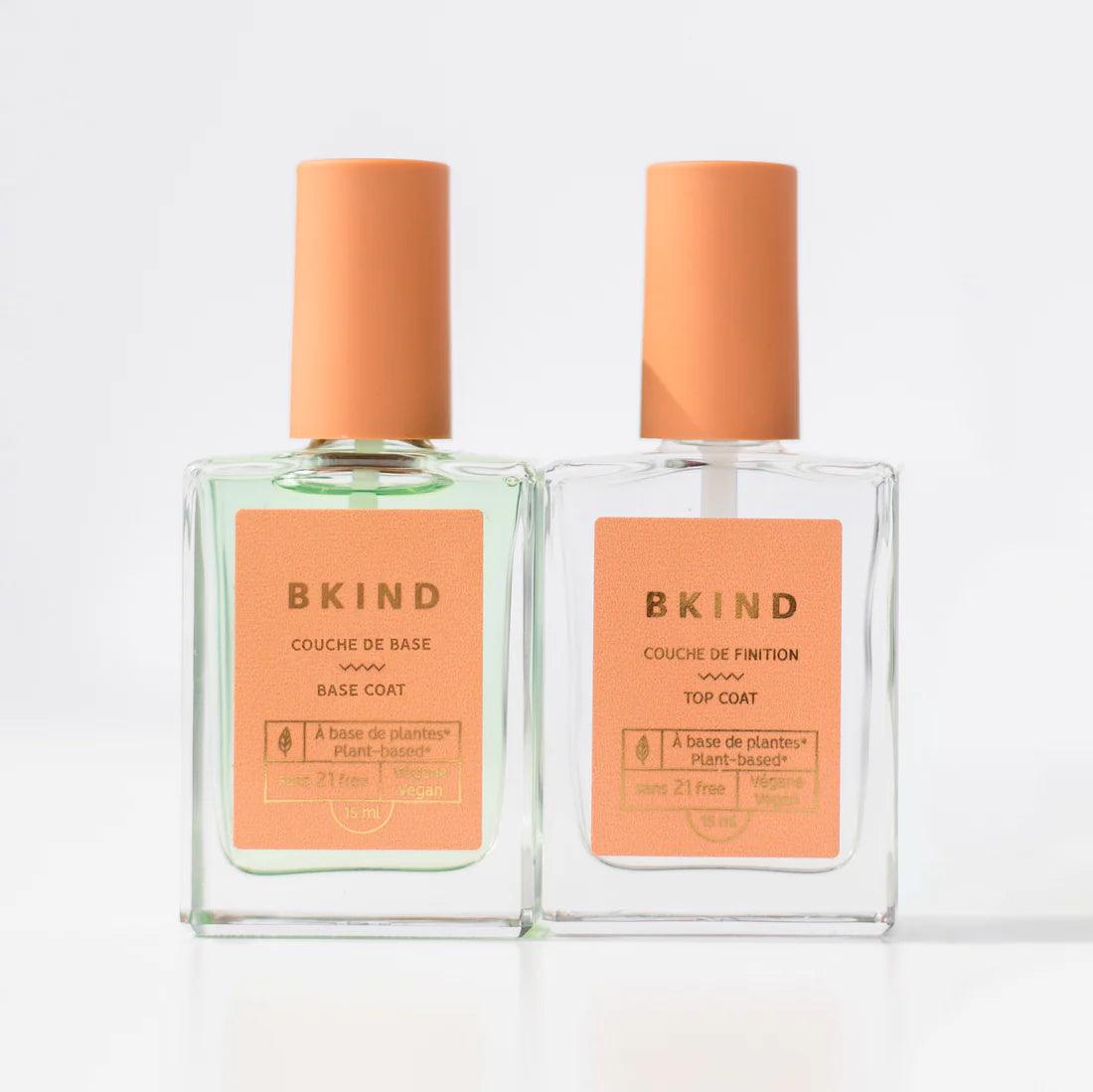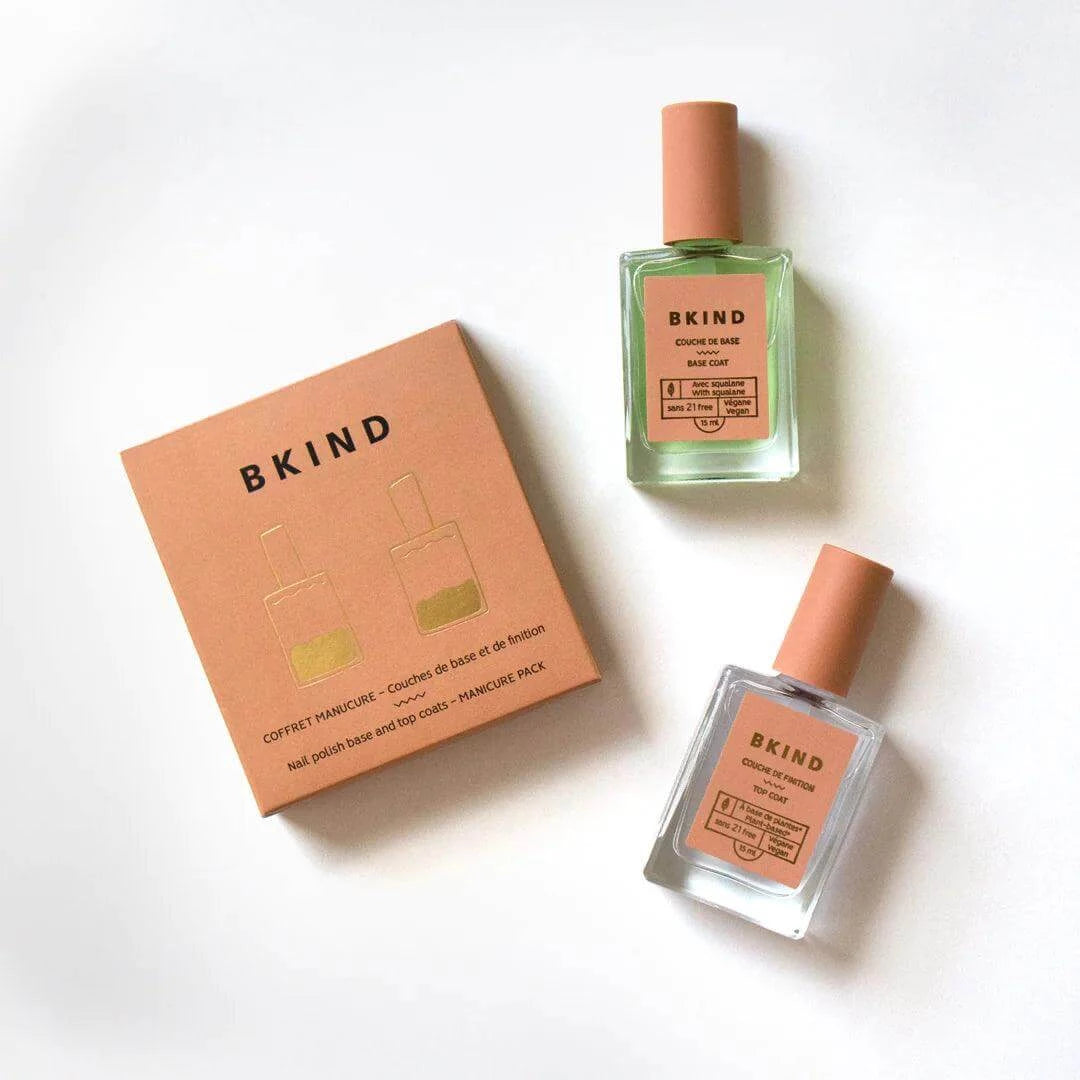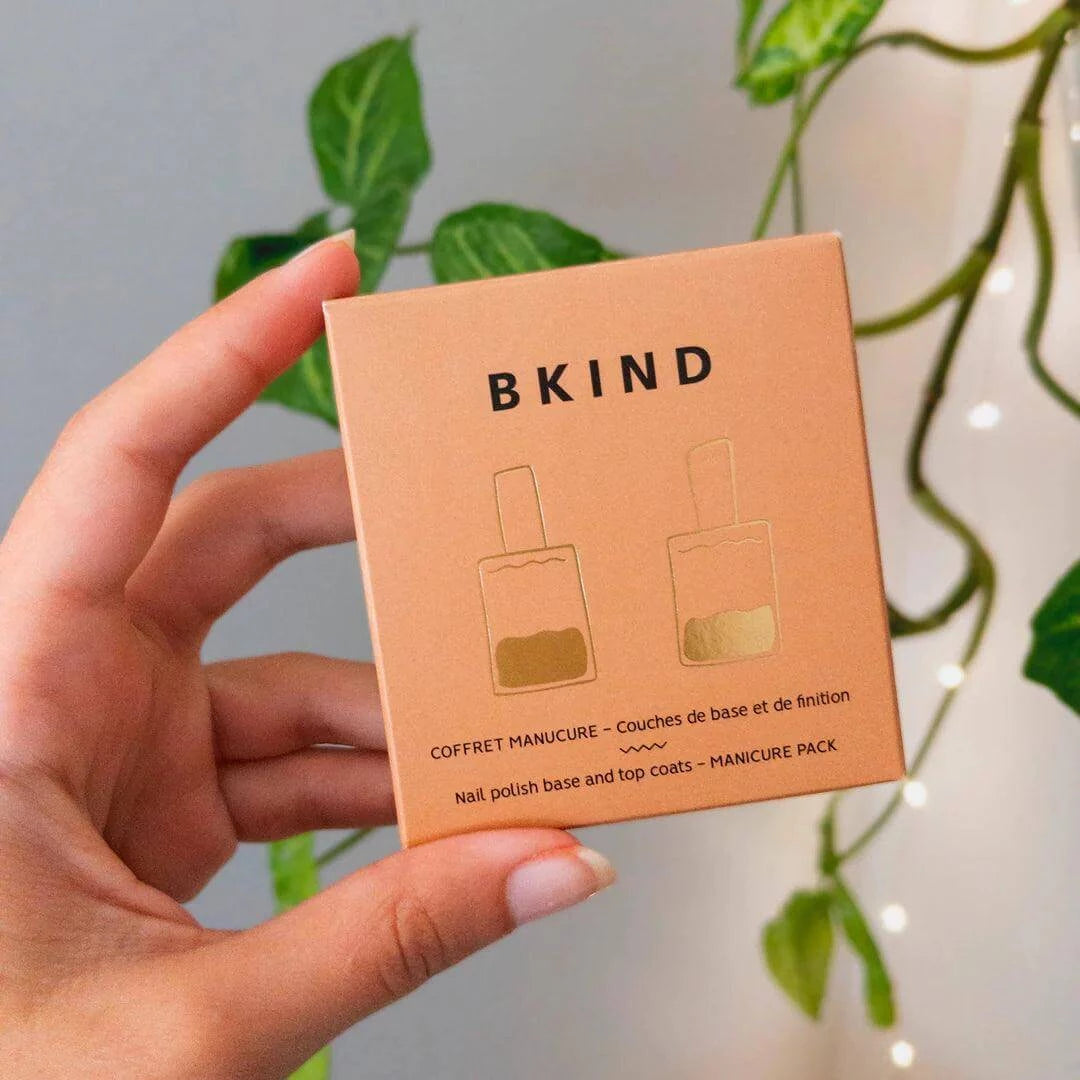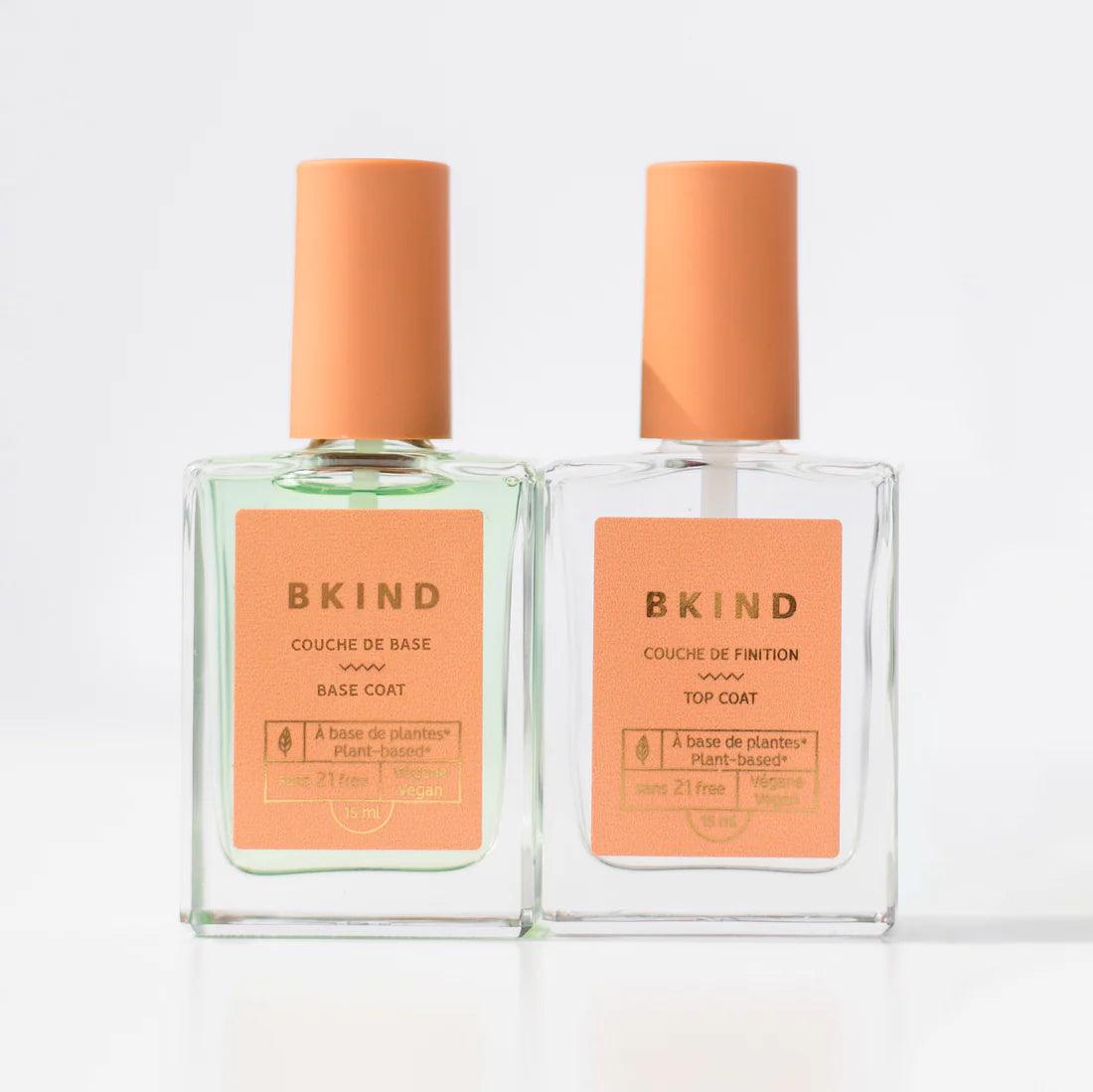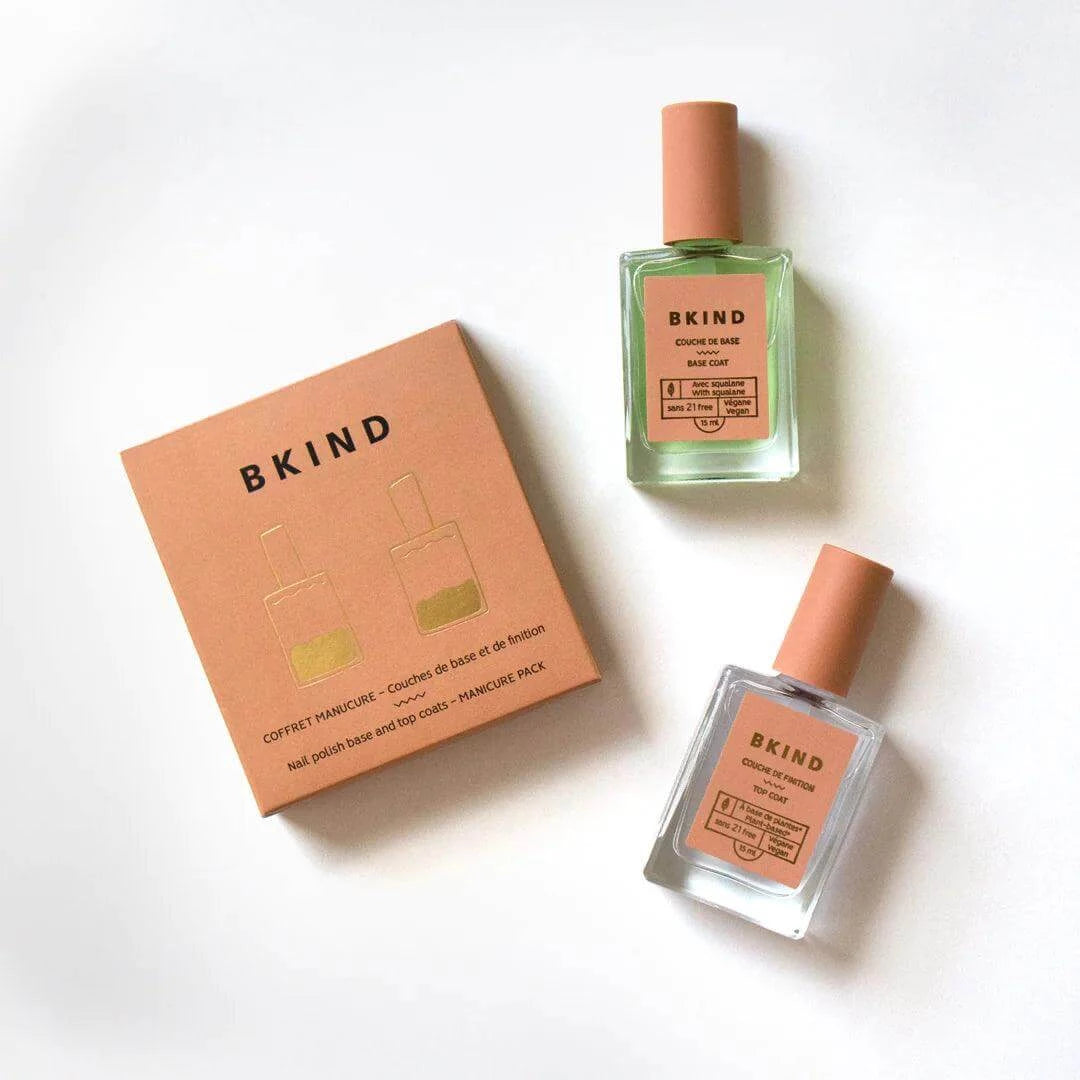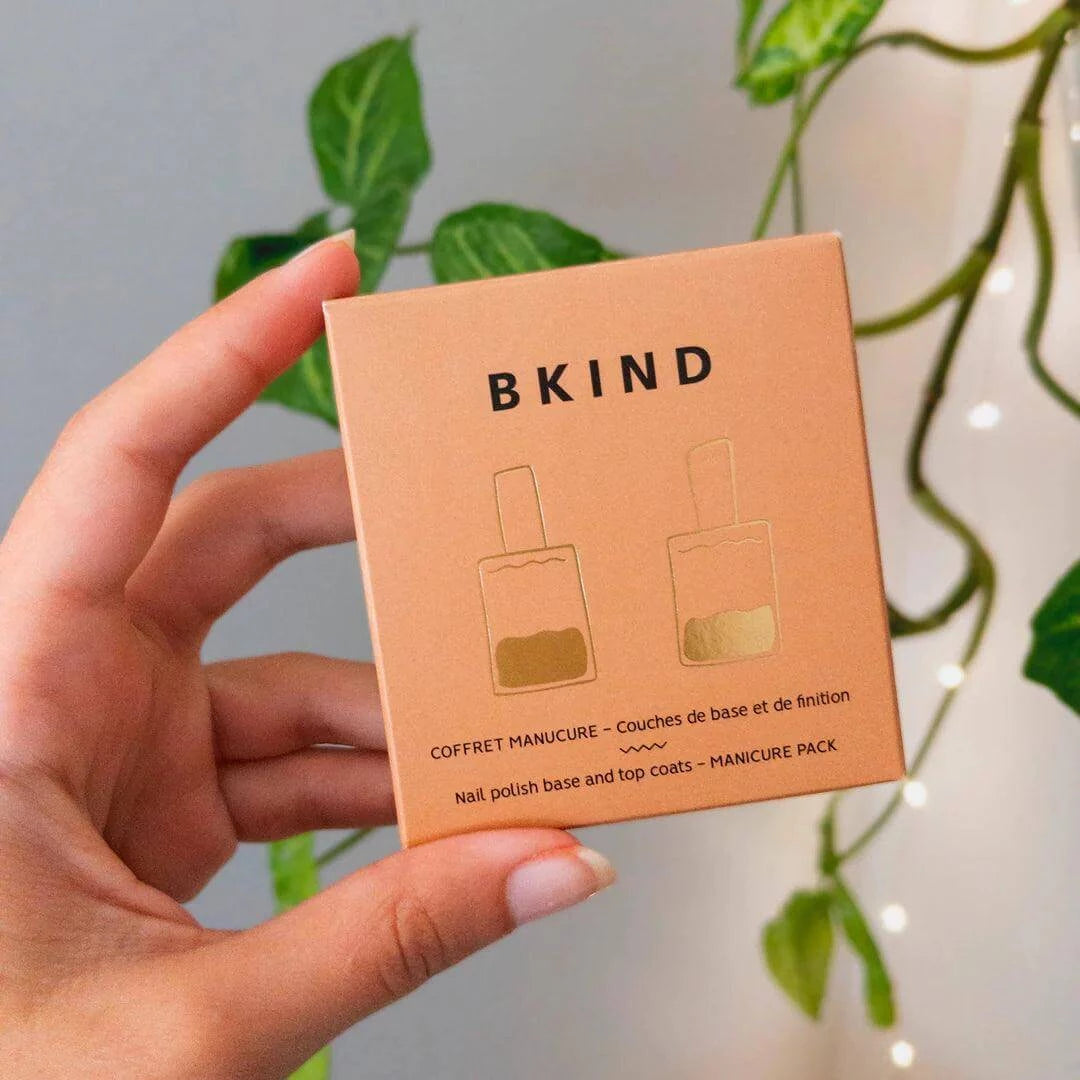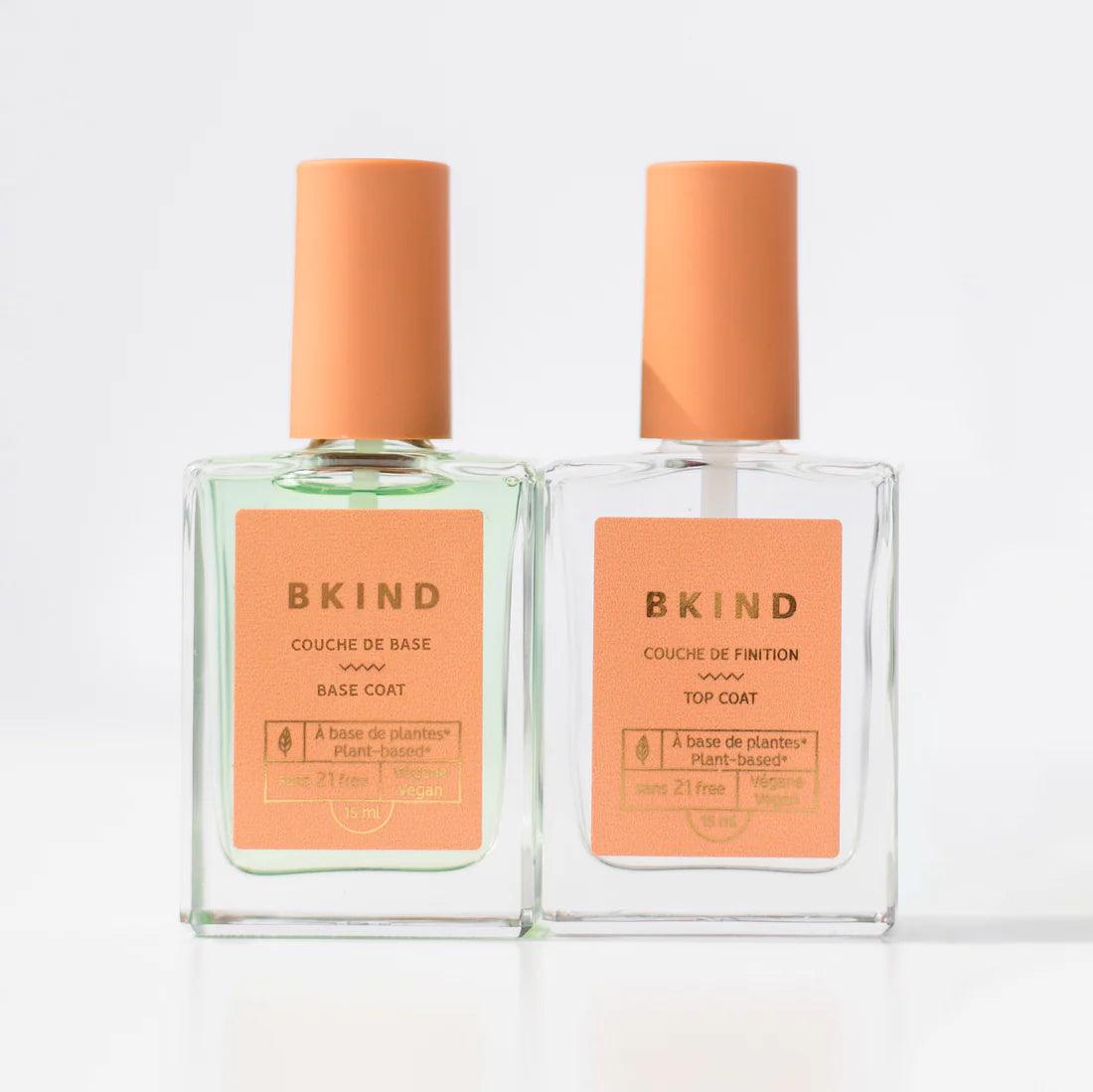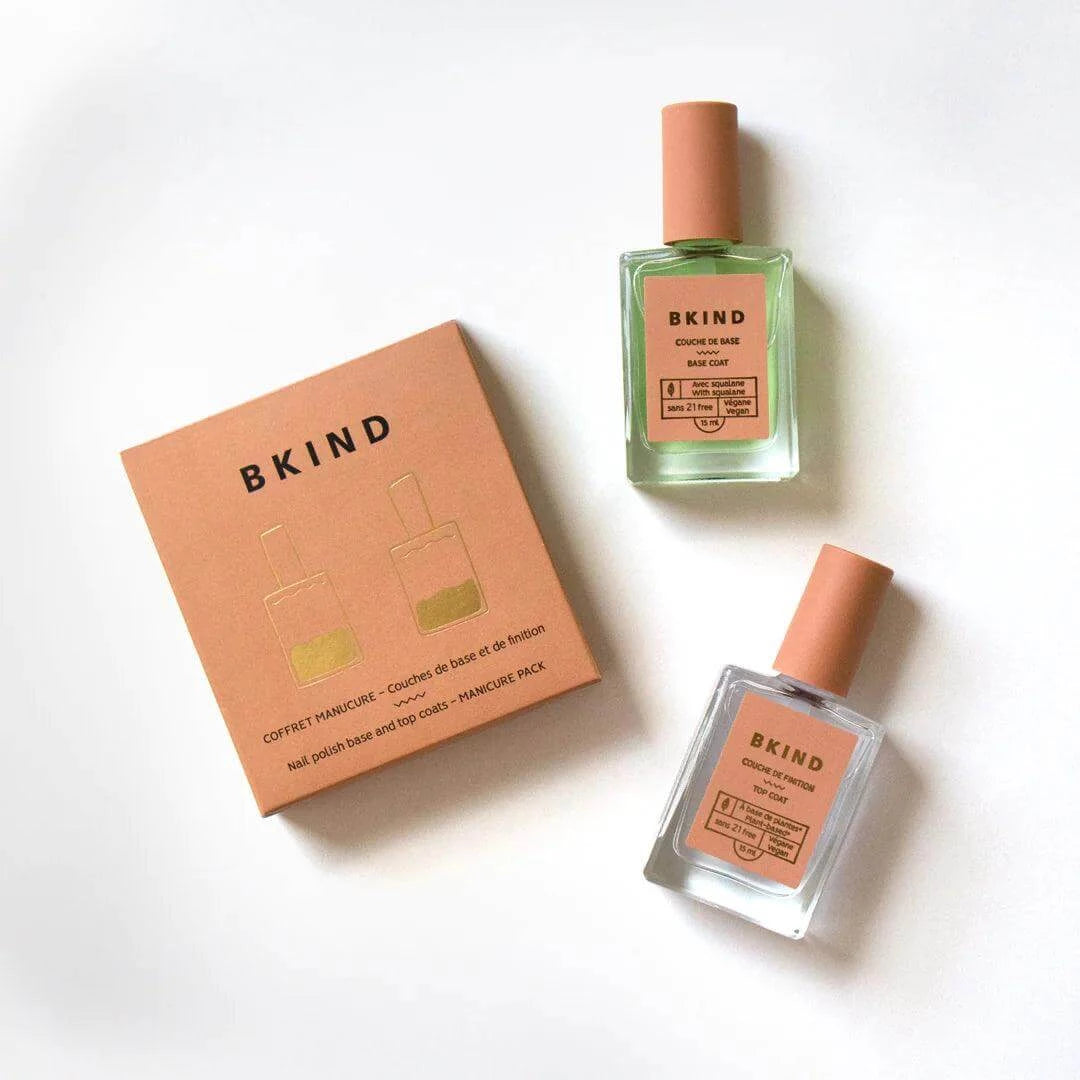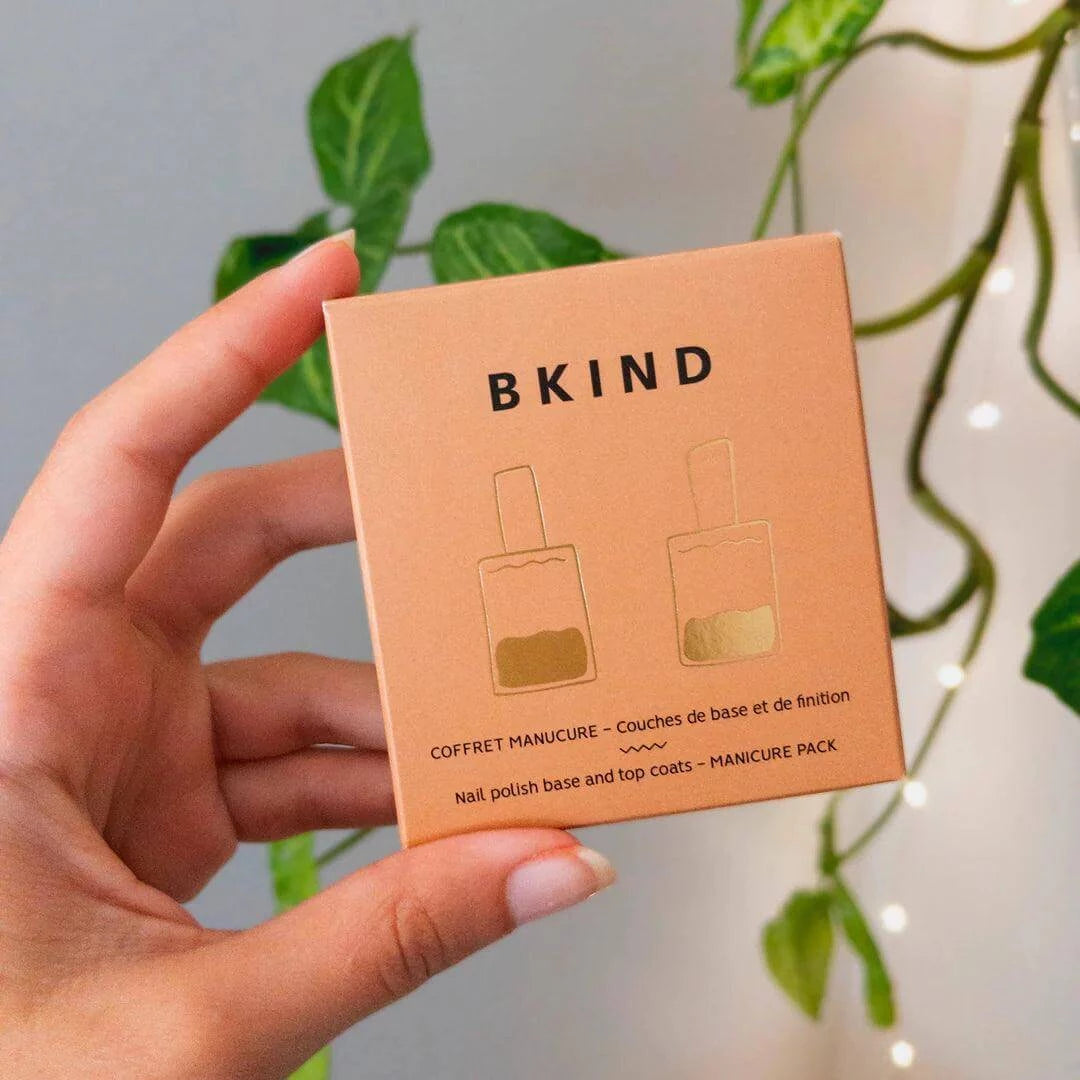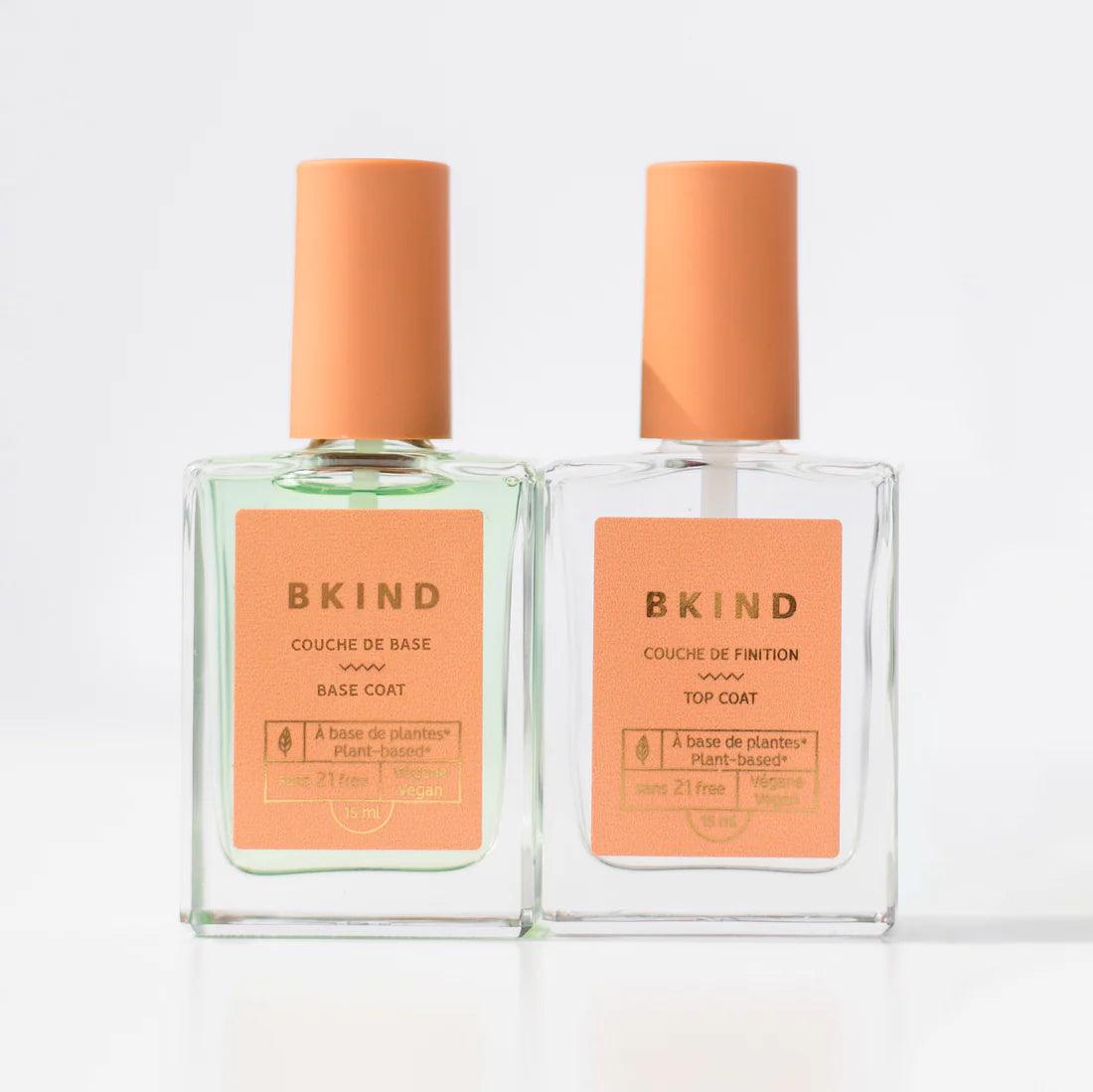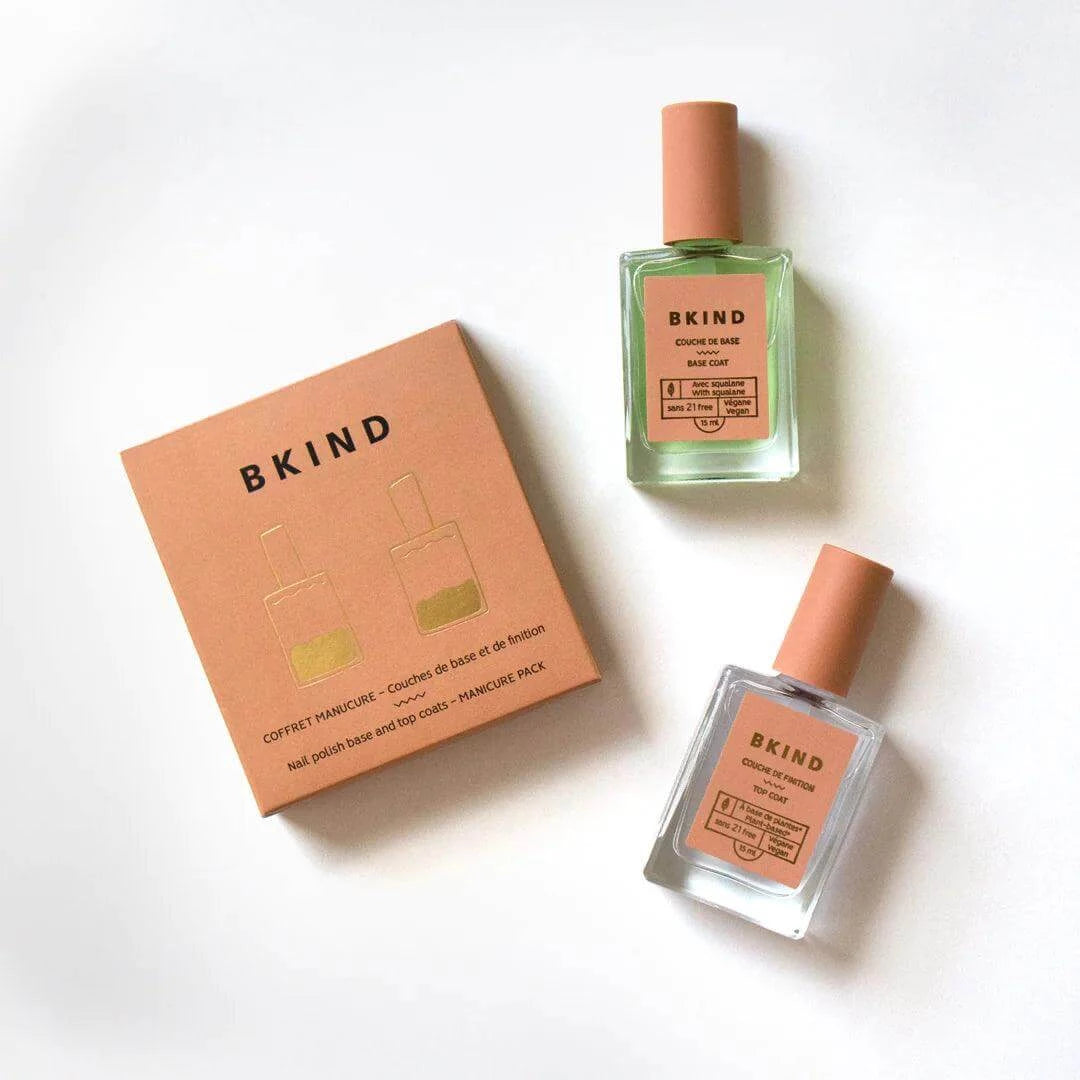 Manicure Pack - Nail Polish Base and Top Coats
Manicure pack - Base and top coats
This nail care duo includes a base coat and a top coat: the essentials for a long-lasting, flawless manicure. Their vegan, 21-FREE, plant-based and professional grade formula is easy to apply and enhances your manicure every time!
Base coat with squalane: 73% plant-based. Fast drying, fortifying, hydrating and protective base coat.
Top coat: 78% plant-based. Fast drying top coat. Offers a perfect glossy finish that hides imperfections.
2 x 15ml

WHY I AM KIND
Be kind to the tips of your nails!

To provide a kinder option, BKIND nail polishes are vegan, 77% plant-based and 21-FREE, meaning they are free from 21 toxic ingredients normally found in nail polishes. Now you can enjoy beautiful colored nails while respecting animals, the environment and yourself!