Free Shipping On Orders over $99.00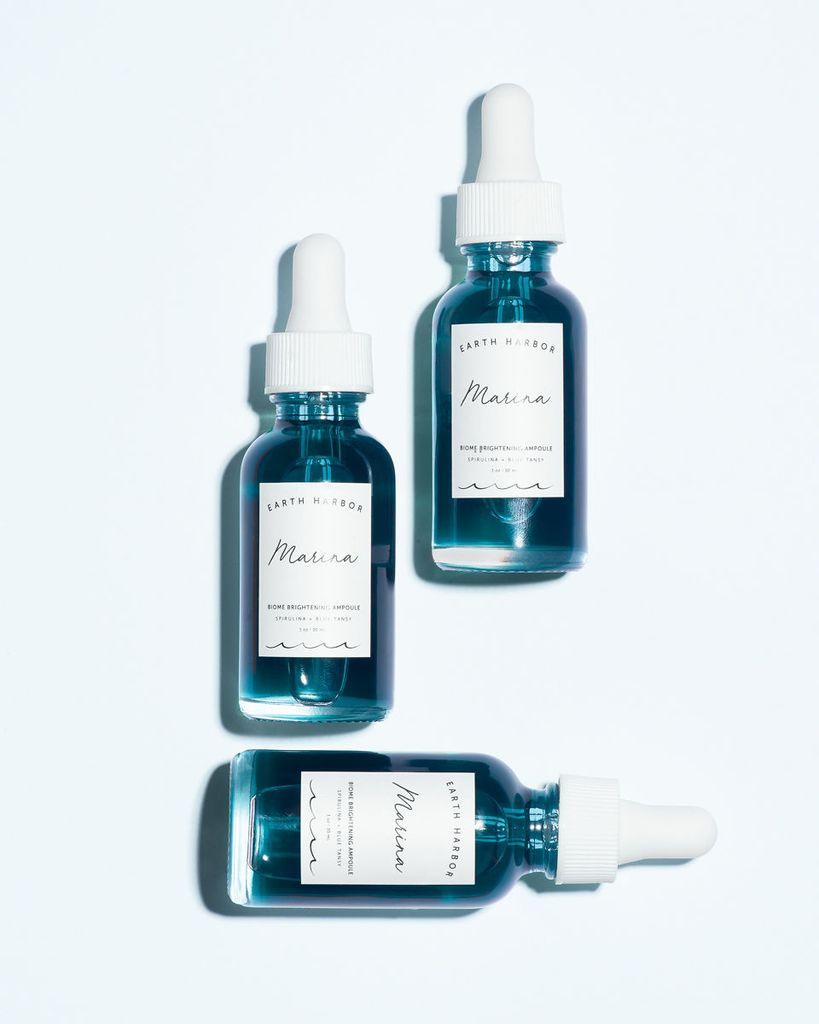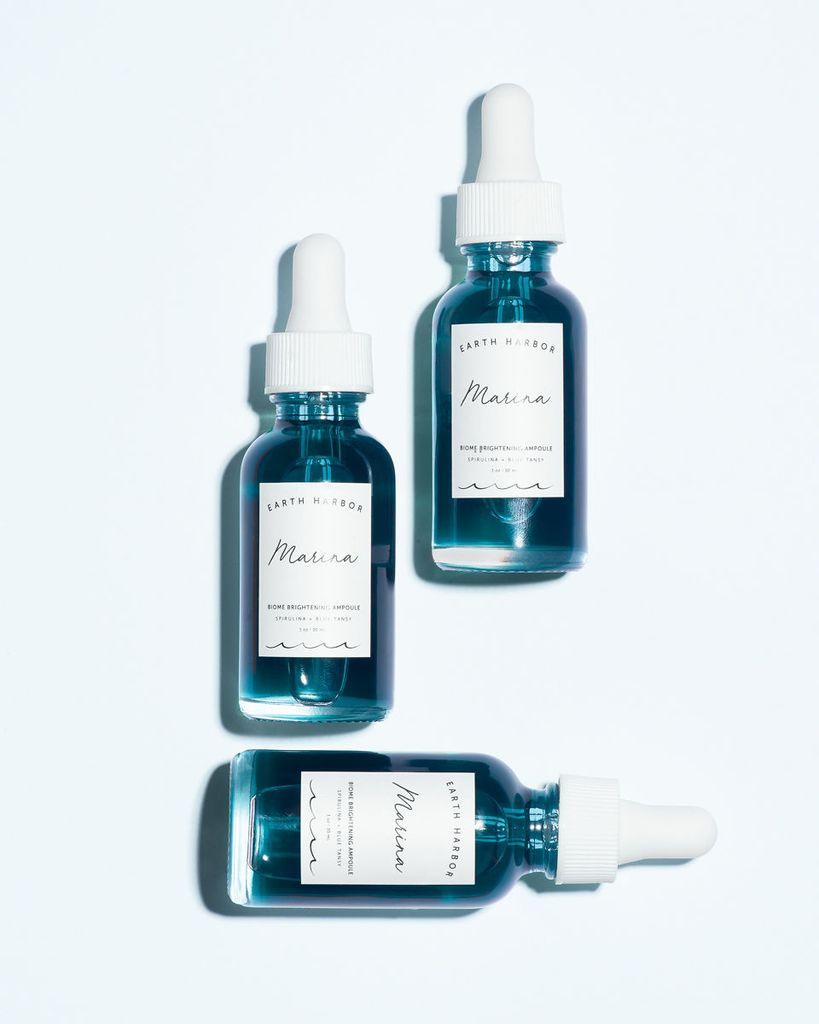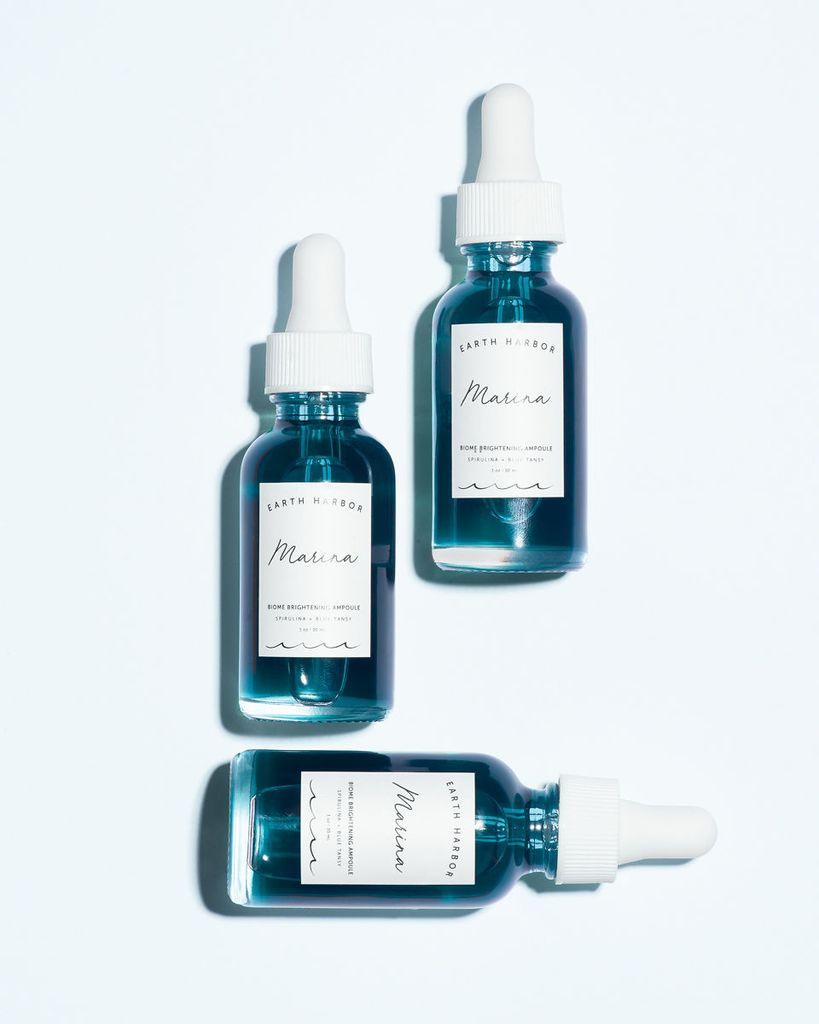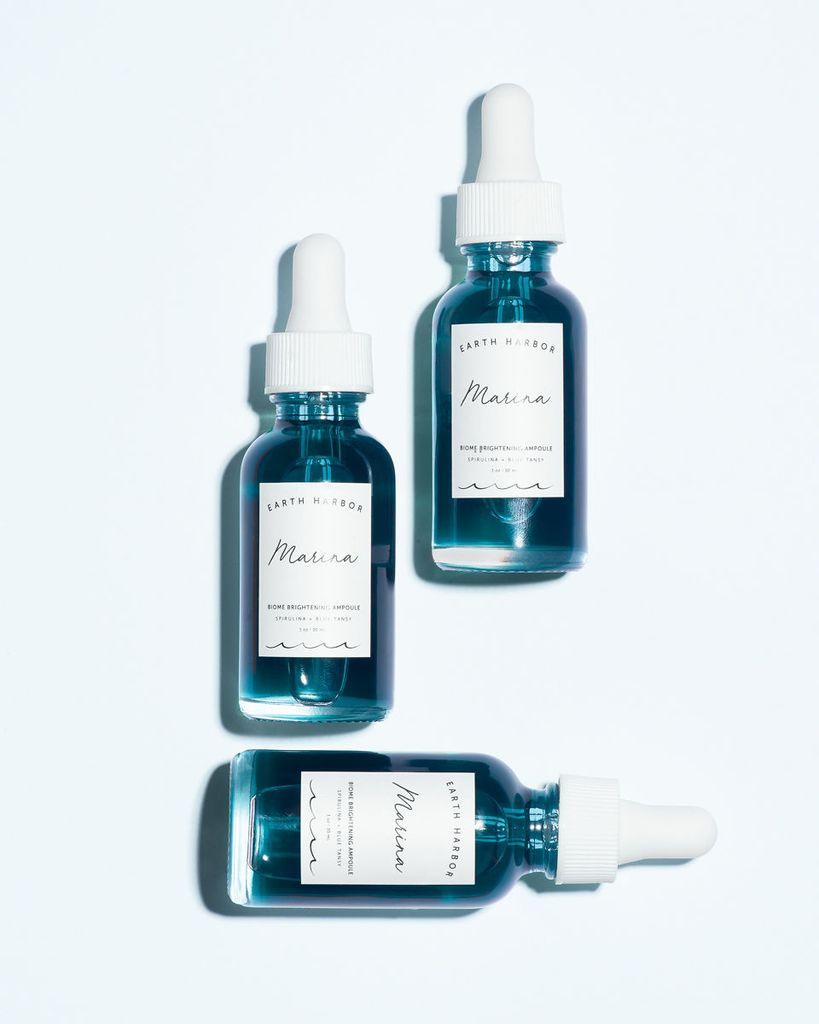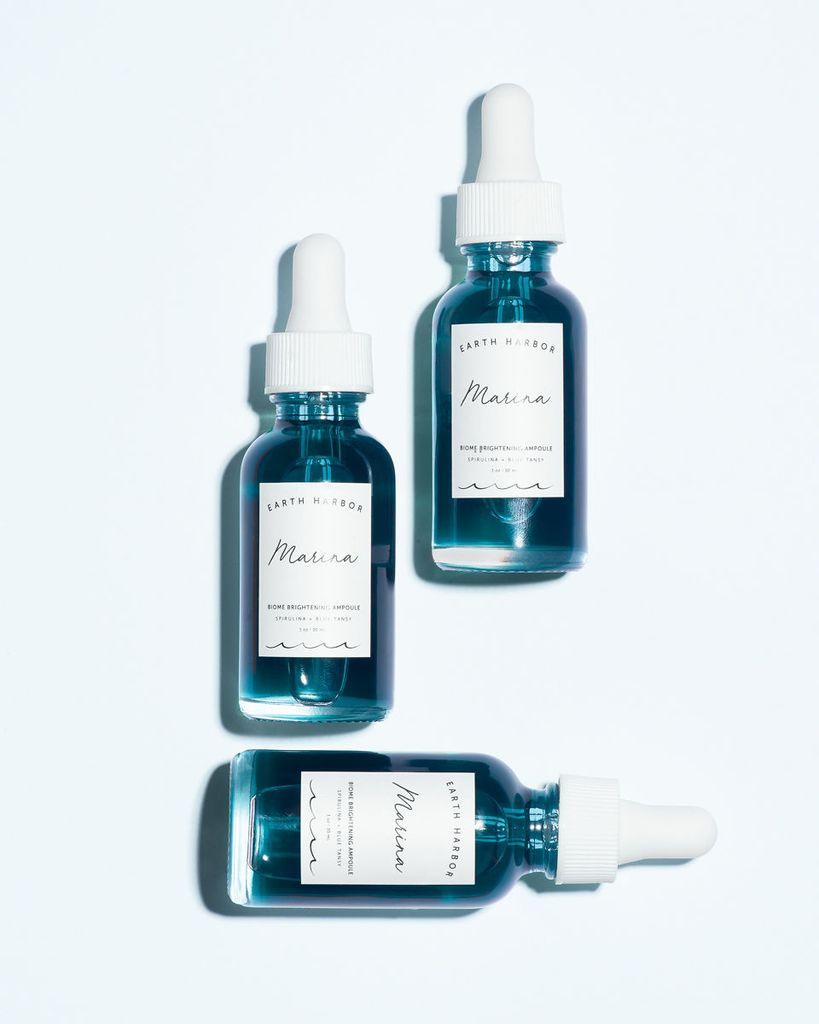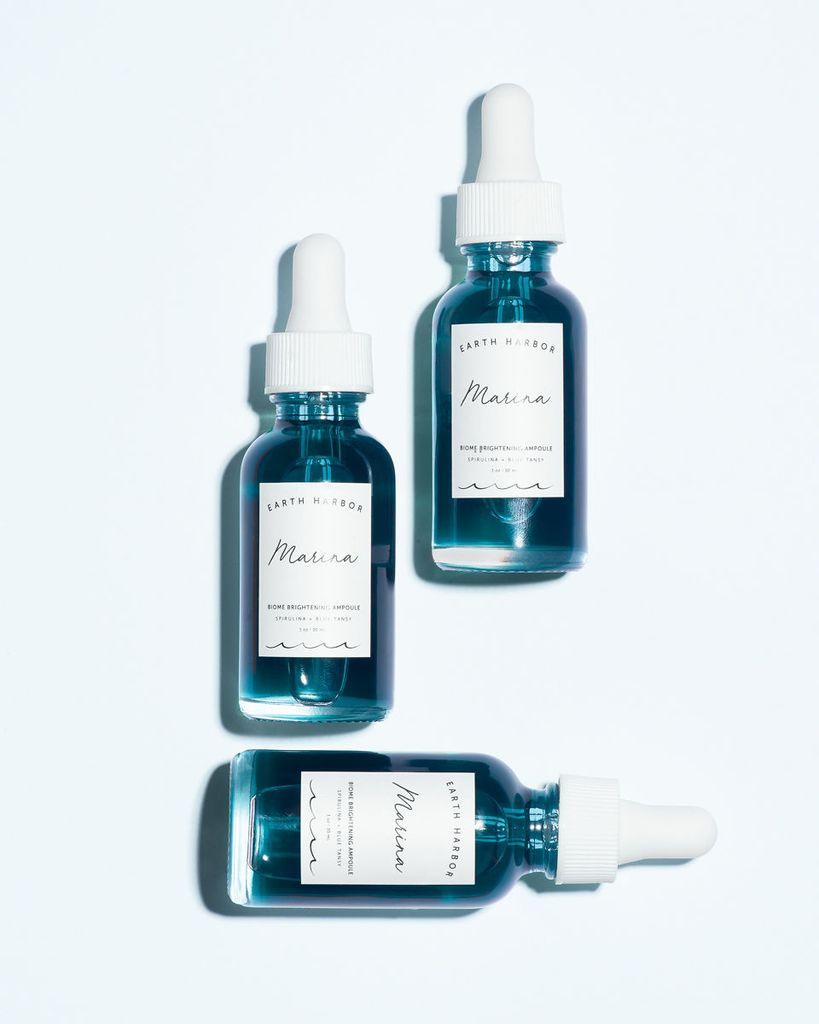 Marina | Biome Brightening Ampoule
Marina Biome Brightening Ampoule is named for the treasured ocean-blue botanicals she possesses, Spirulina + Blue Tansy. She harbors highly-concentrated adaptogenic oils that vigorously brighten and balance for an even, radiant complexion. An overachiever, she works at a deep level optimizing skin's delicate microbiome to quickly and noticeably improve the look of overall skin health — while letting your senses set sail with her sweet, herbal aroma and soft, emollient consistency. She'll be your skin's first mate!
TARGET CONCERNS:
→ Uneven Skin Tone → Discoloration/Hyperpigmentation → Dull Skin or Uneven Texture → Lack of Vital Nutrients
Target Ingredients
Spirulina contains nourishing B complex vitamins, vital minerals, amino acids, and a rare form of linoleic acid, making it the perfect superfood for brightening skin, protecting from environmental toxins, and fighting chaotic breakouts. 
Blue Tansy is brimming with Azulene, a naturally occurring deep blue constituent that helps even skin tone, balance and soothe skin, and alleviate redness. 
Japanese Green Tea Oil helps prevent the appearance of hyperpigmentation and premature aging while increasing the feeling of elasticity. It also contains numerous anti-aging polyphenol antioxidants. 
Squalane is an adaptogenic powerhouse from olive fruit that locks in moisture and balances skin while providing concentrated hydration and nourishment. 
Purely Natural · Ethical · Sustainable · No Synthetics · Vegan · Cruelty-Free · 100% Non-GMO / Organic · Nontoxic · Fair Trade · No Gluten Added · No Soy Added · No Fillers · Plant-Based · Food-Grade · Scientifically-Proven Ingredients · Therapeutic-Grade · Zero-Waste · Woman-Owned · Small Batch Made By USA Mermaids
Ingredients:
Caprylic/Capric Triglycerides (coconut-derived)°°, Green Tea (Camellia oleifera) Seed Oil°, Olive Fruit Squalane°°, Watermelon (Citrullus lanatus) Oil°°, Blueberry (Vaccinium corymbosum) Seed Oil°°, Rosehip (Rosa canina) Seed Oil°, Jojoba (Simmondsia chinensis) Oil°°, Spirulina (Spirulina platensis) Extract°, Sunflower (Helianthus) Oil°, Blue Tansy (Tanacetum annuum) Flower Oil°°, Jasmine (Jasminum sambac) Flower Extract°°, Sunflower Vitamin E (Tocopherol)°°