Free Shipping On Orders over $99.00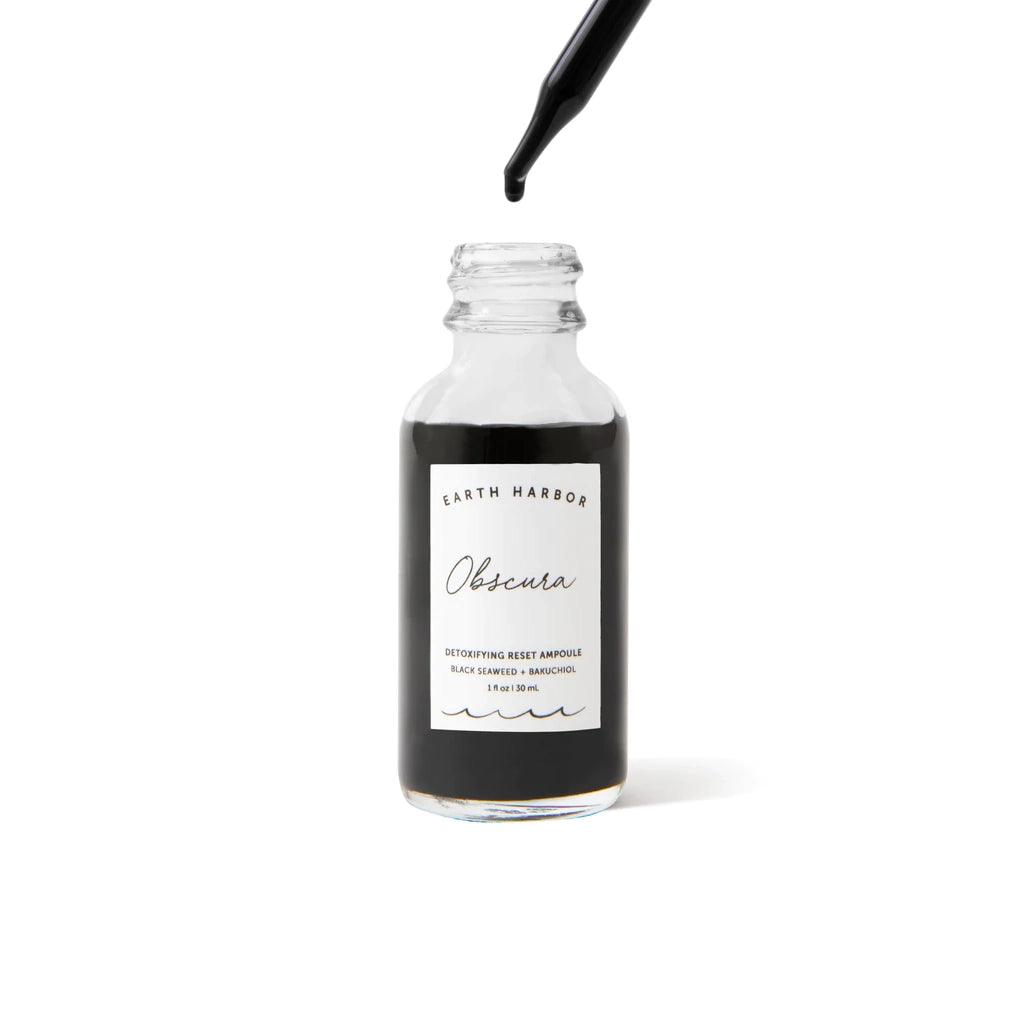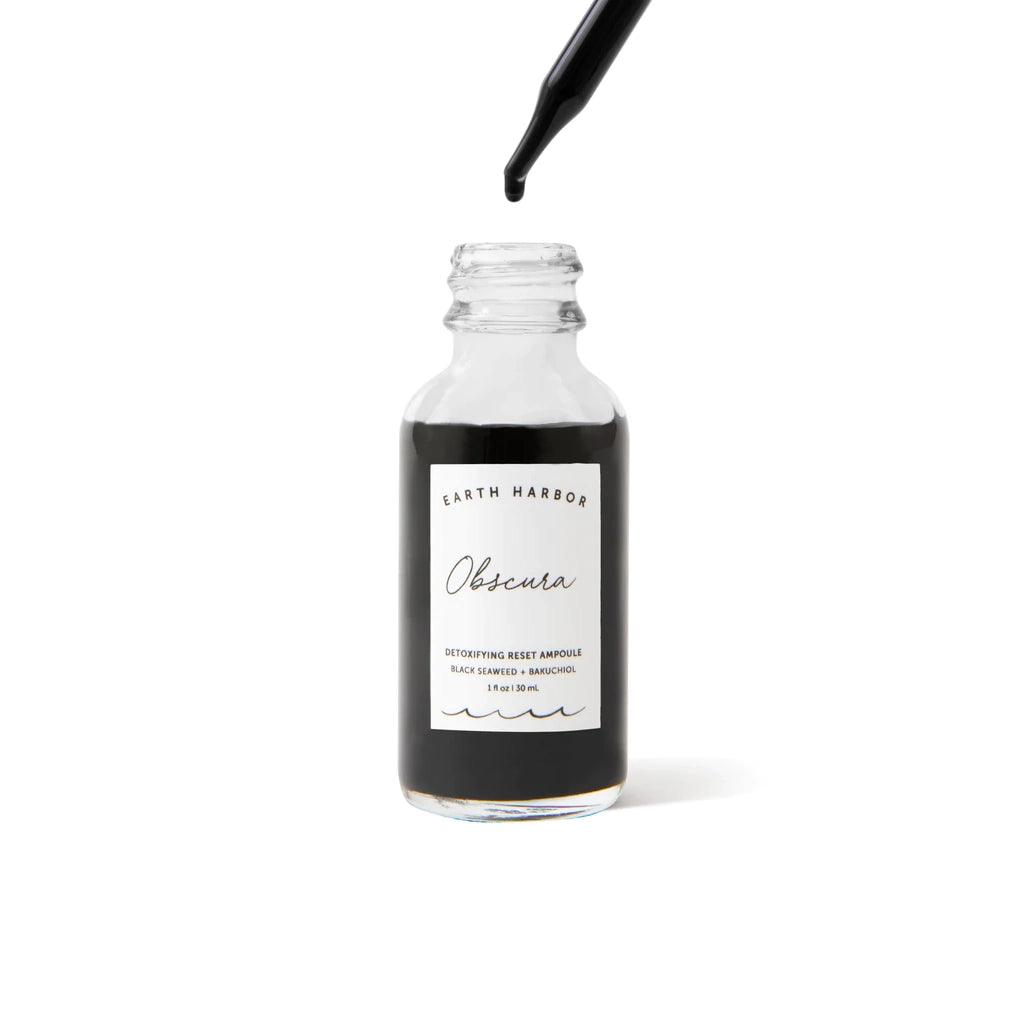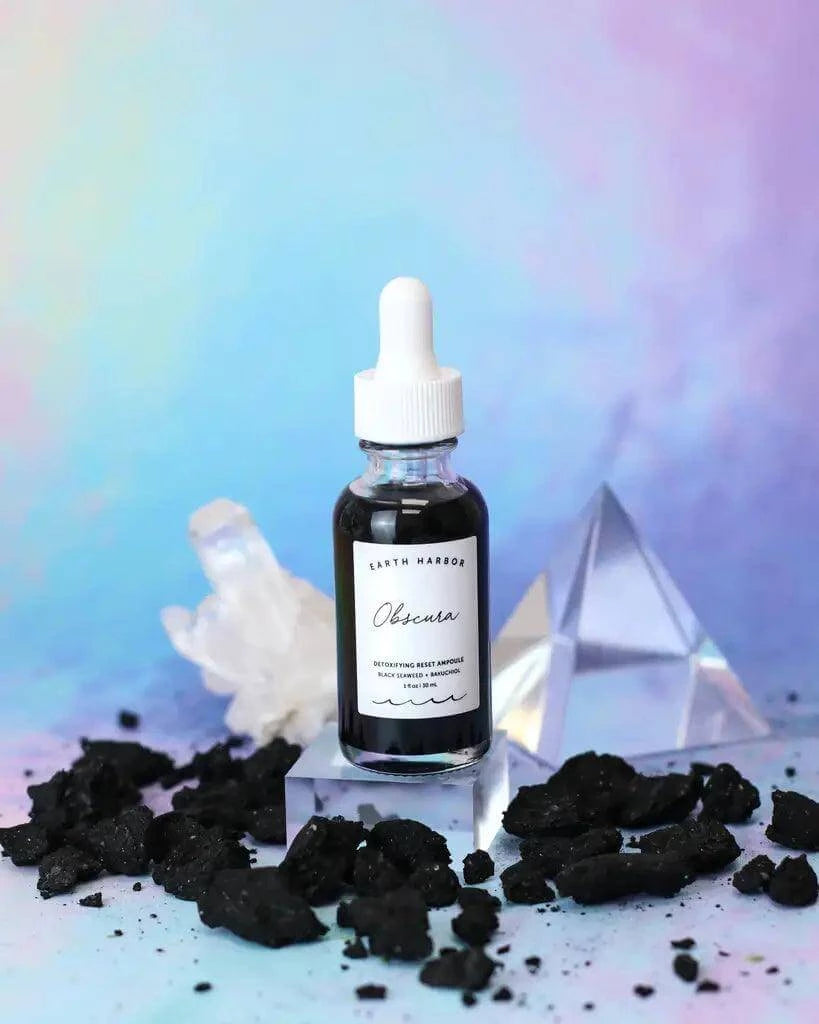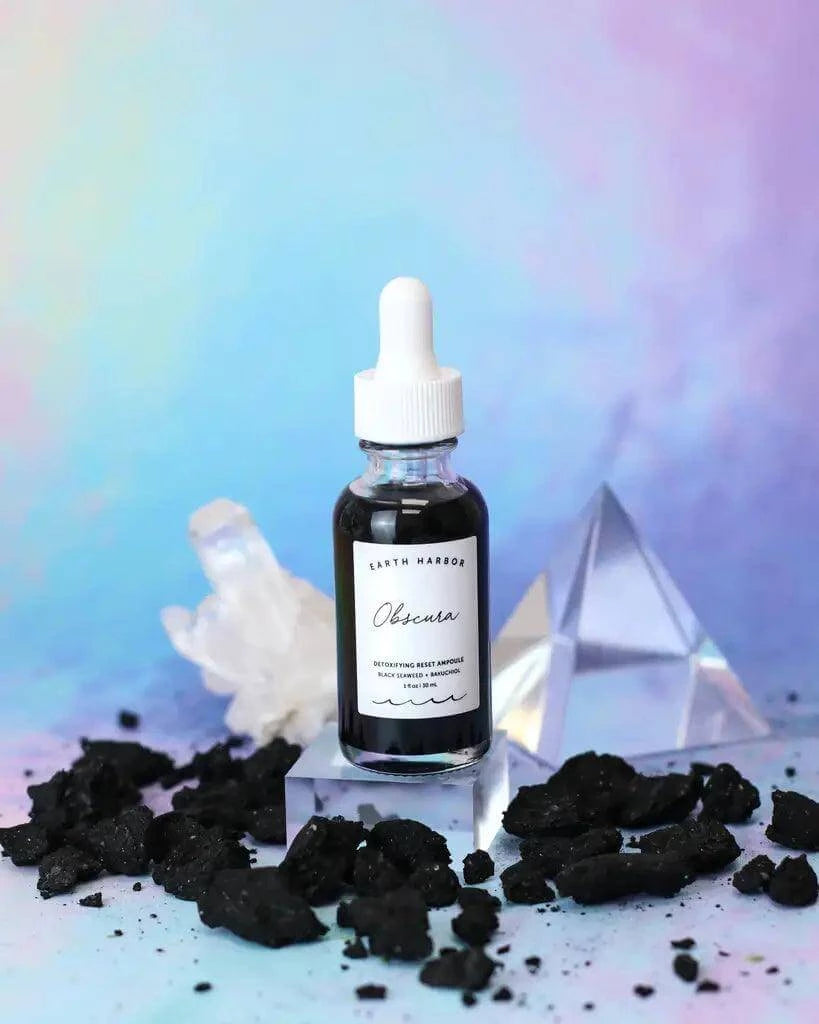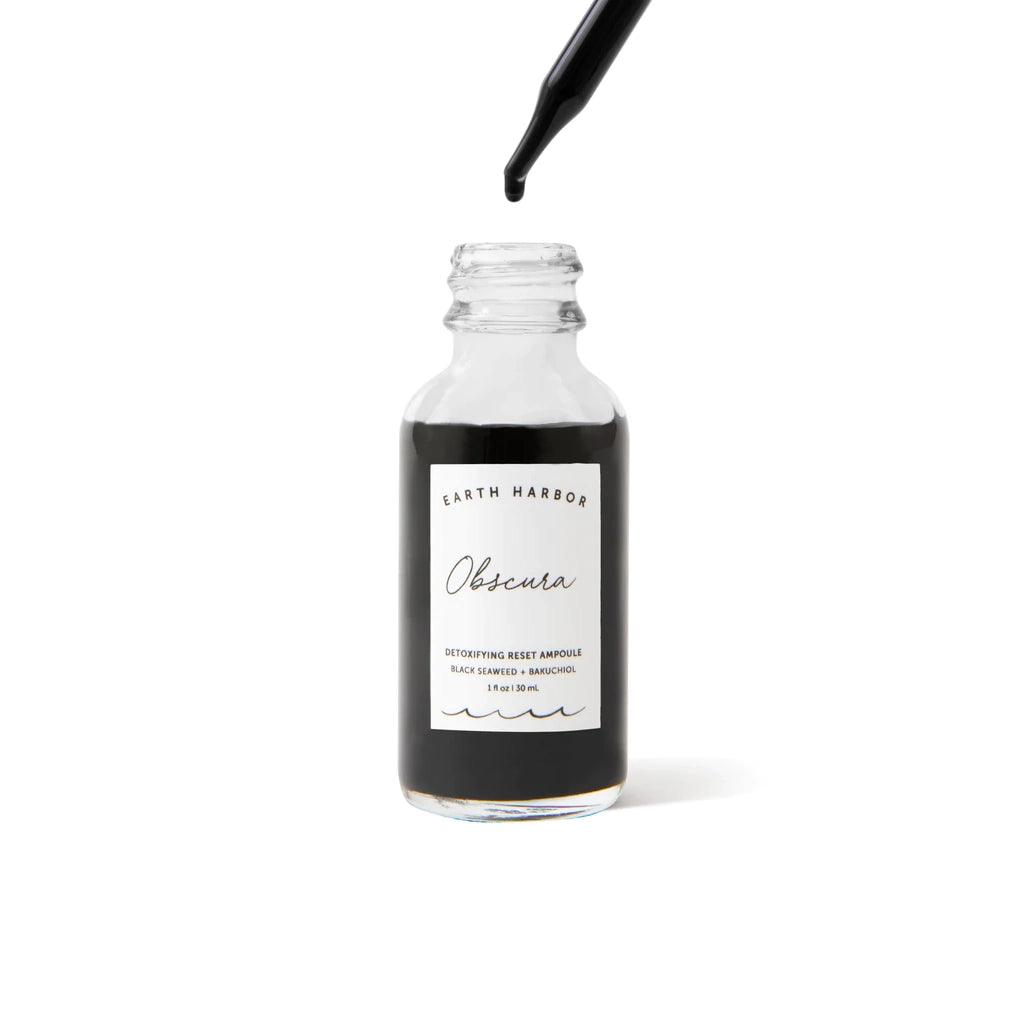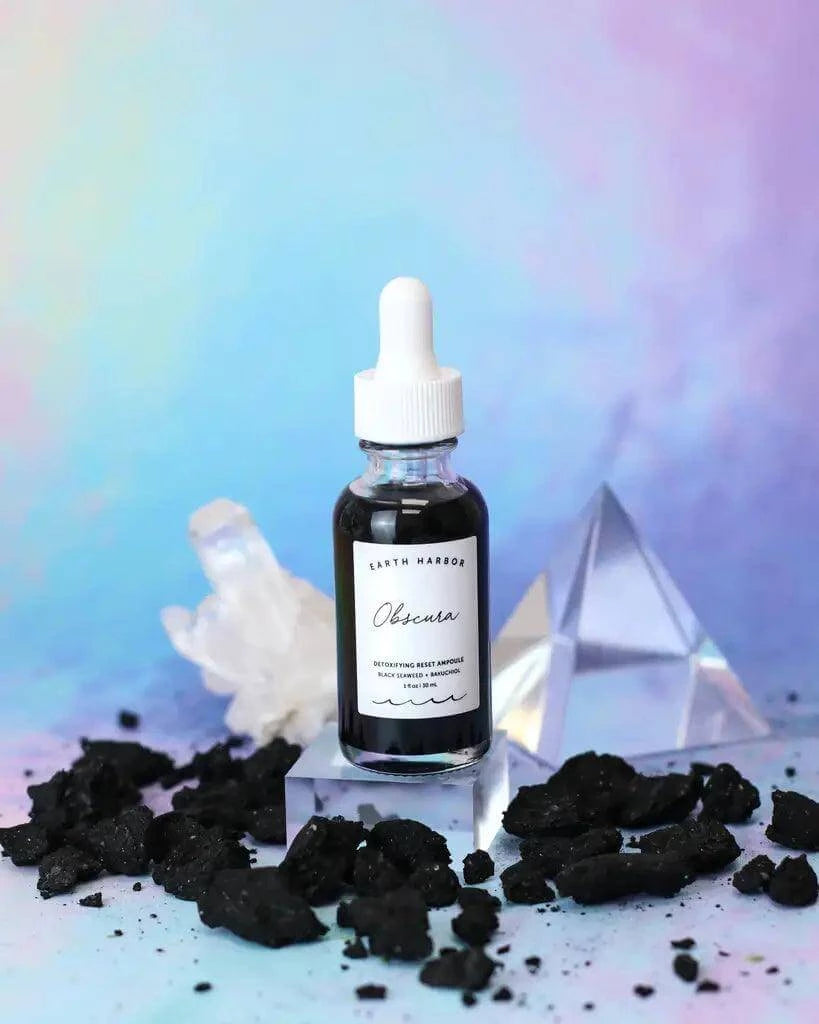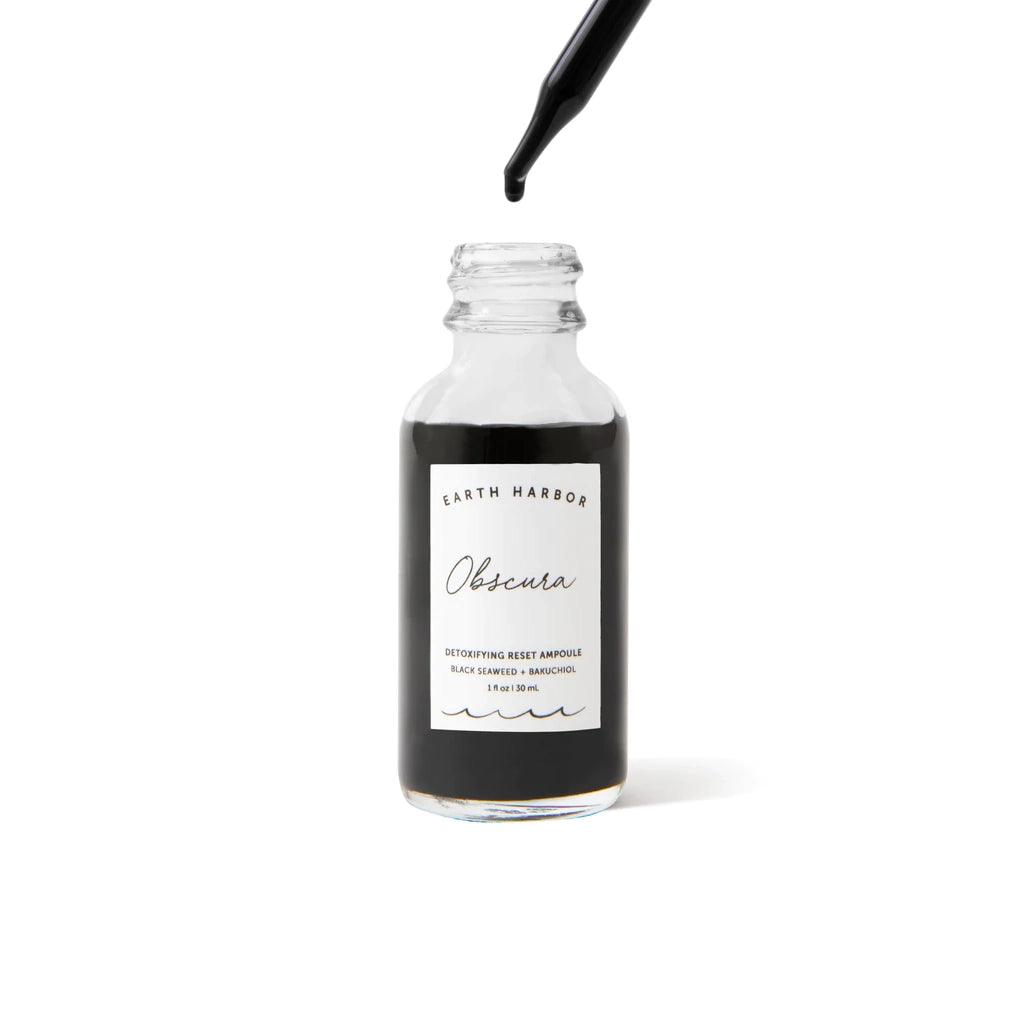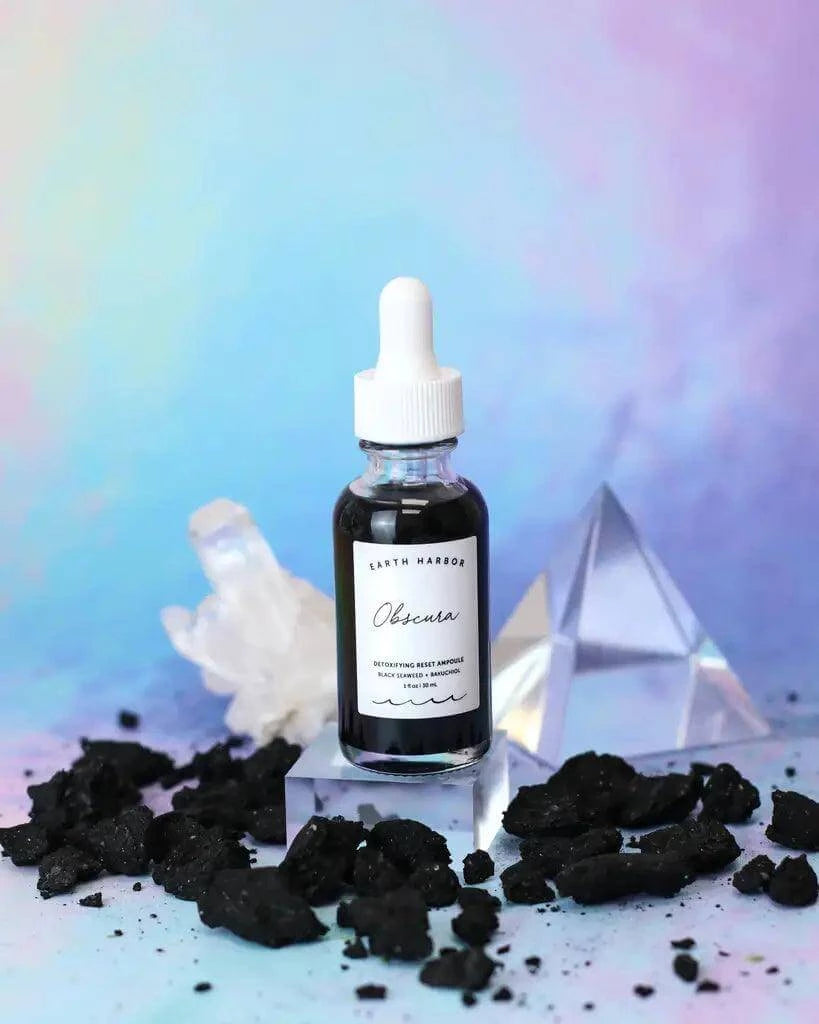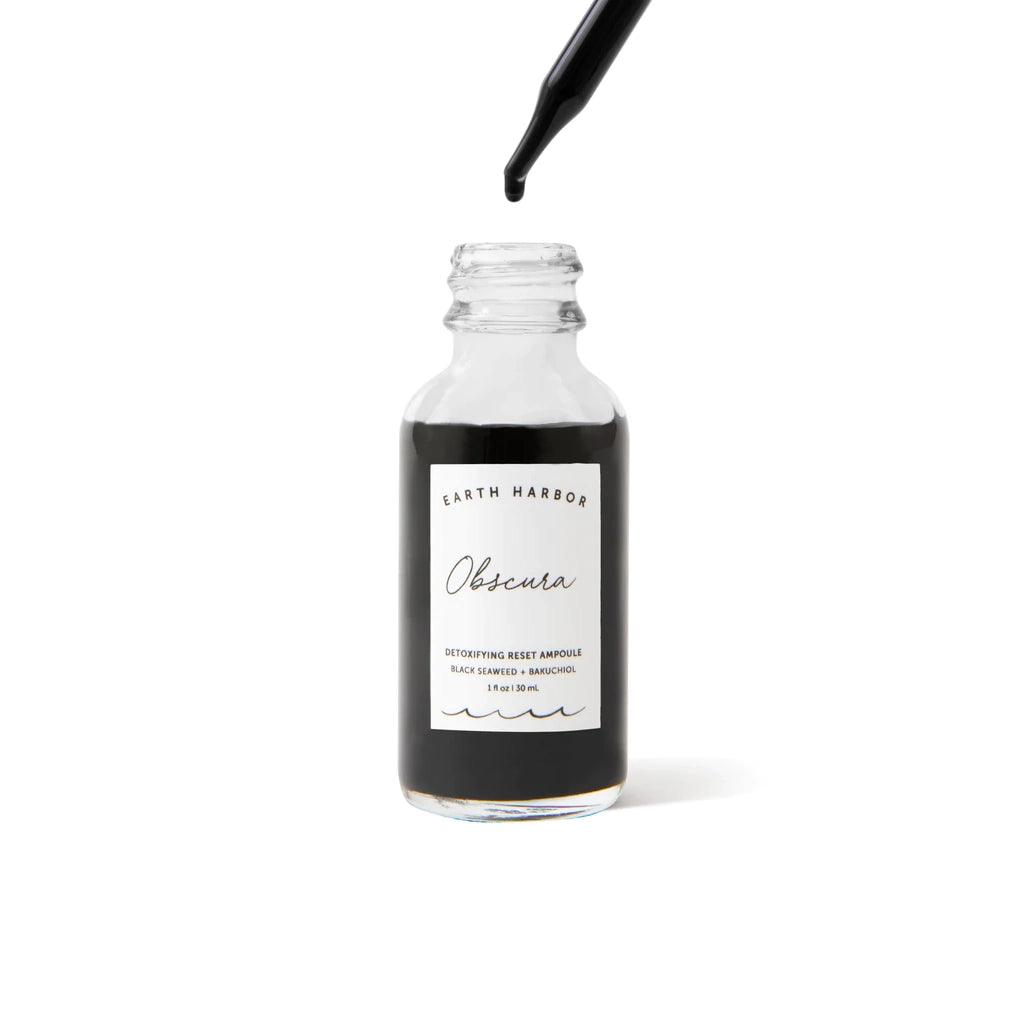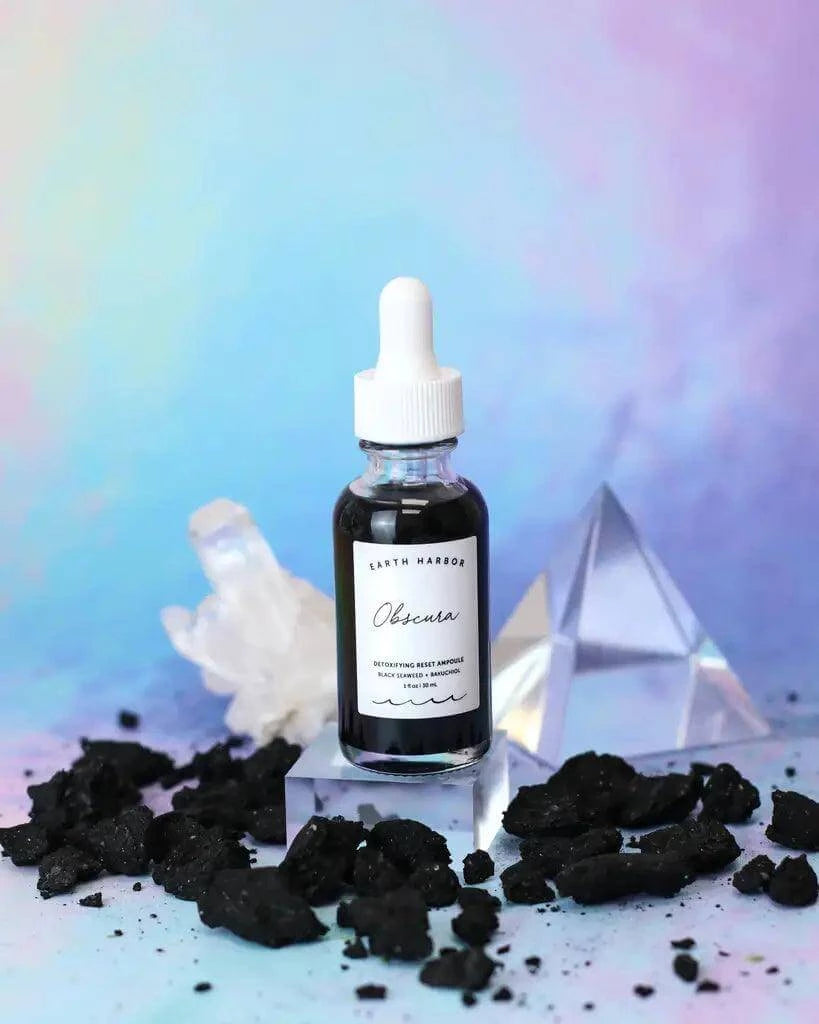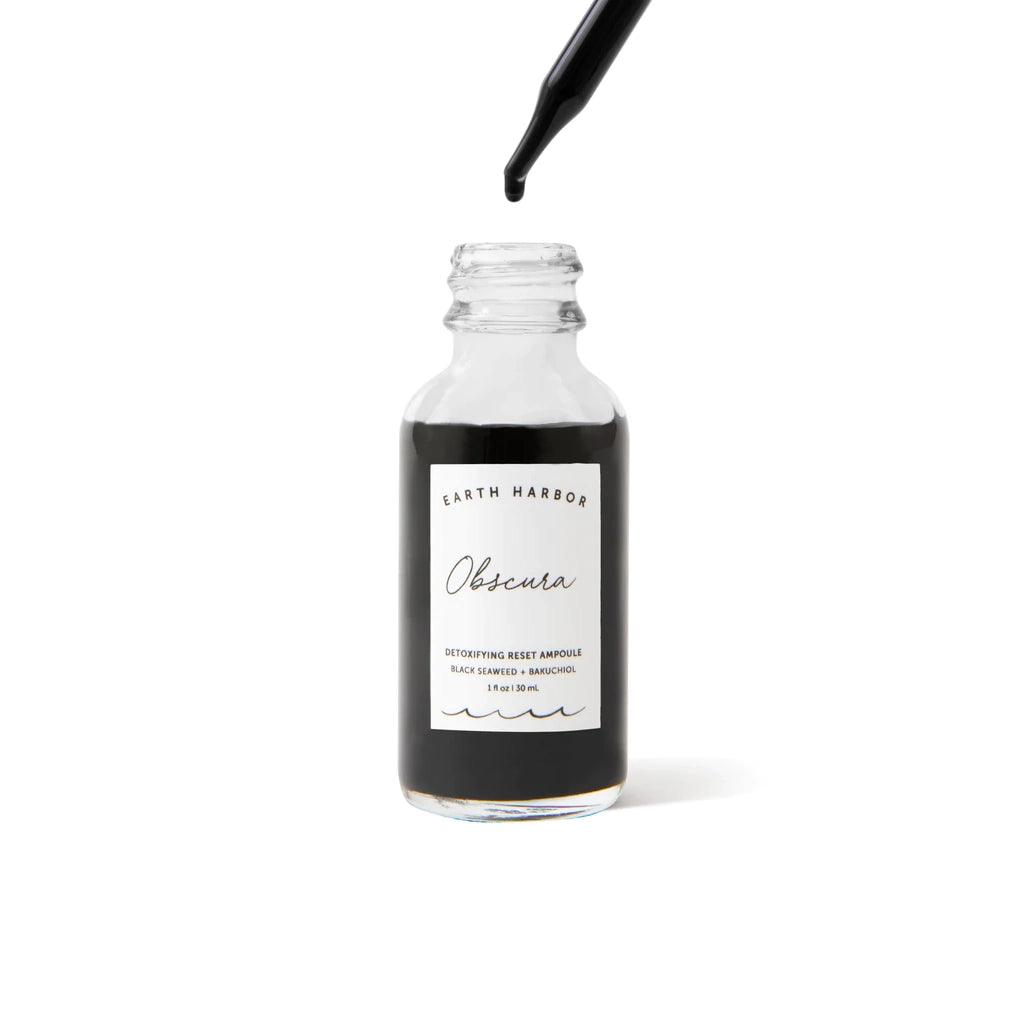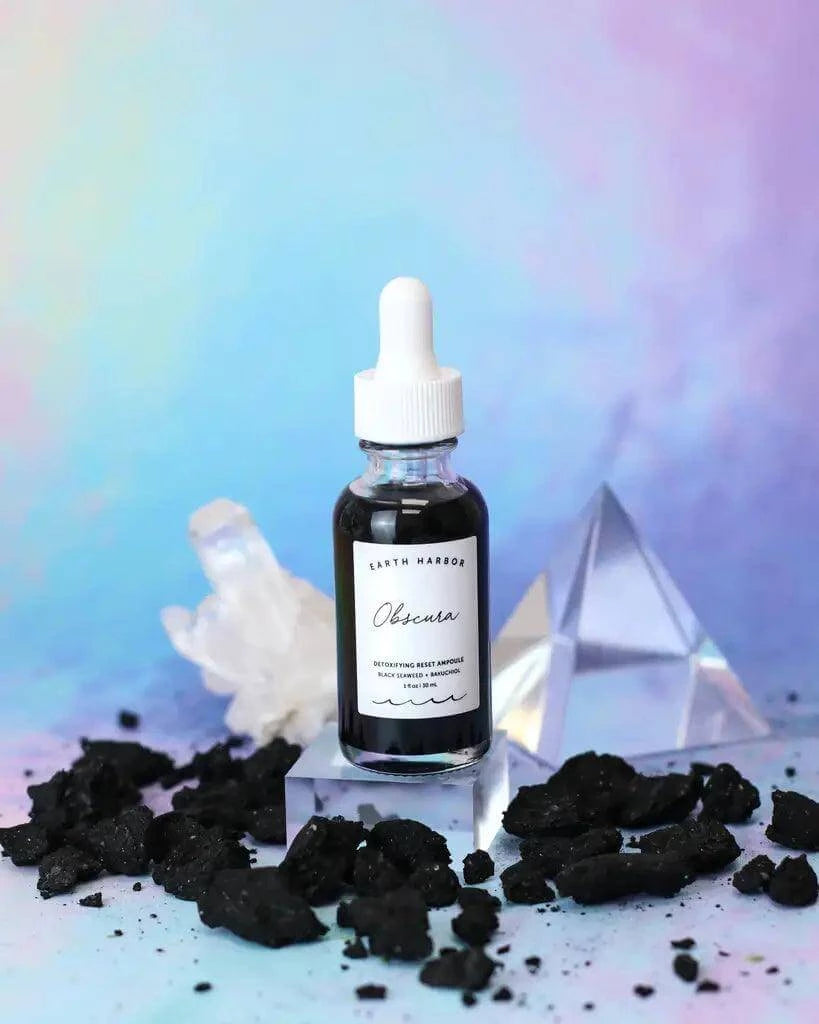 Obscura | Detoxifying Reset Ampoule
Black Cumin Seed and Seaweed bring powerful antibacterial and nourishing properties to purify stressed, sensitive skin while also refining skin's overall appearance.
Bakuchiol (Retinol Alternative) is known as a calming plant-based alternative to retinol that smooths signs of fine lines and wrinkles while clarifying the skin's complexion. Ours is sustainable + ethically sourced + 3rd party regulated + compliant with the National Biodiversity Authority of India and Nagoya Protocol and extracts bakuchiol from babchi seeds that have fallen to the ground (instead of harvesting the plants).
Bamboo Charcoal gently removes impurities, excess oil, and buildup from dead skin cells and toxins. 
Linoleic Acid (Vitamin F) ​​is an essential fatty acid rich in Omega-6. It is a natural exfoliator and plumping moisturizer that renews skin, helping to clear pores and brighten complexion.
Sweet Almond Oil (Botanical Retinoid) has naturally-occurring retinoids that reduce the appearance of acne and improve cell turnover while the fatty acid content dissolves excess oil.
Full Ingredients:
Safflower (Carthamus tinctorius) Oil°°, Caprylic/Capric Triglyceride°°, Black Cumin (Nigella sativa) Seed Oil°, Tamanu (Calophyllum inophylum) Oil°, Sweet Almond (Prunus amygdalus dulcis) Oil°, Squalane°°, Kiwi (Actinidia chinesis) Oil°°, Linolenic/Linoleic Acid (Vitamin F from sunflower)°°, Bakuchiol°°, Grapeseed (Vitis vinifera) Oil°°, Seaweed (Laminaria digitata) Extract°, Bisabolol (from chamomile)°°, Bamboo Charcoal°°, Plum (Prunus domestica) Fruit Extract°°° Certified Organic  | °° Non-GMOThis formula has no essential oils.